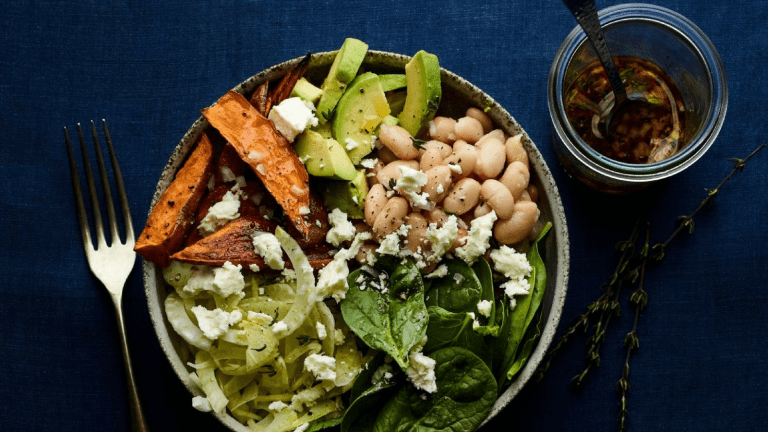 8 Veggie Protein Power Bowls
When the temperature rises, pull together some of your favorite fresh ingredients to make veggie bowls full of greens, grains, and protein. 
Light and refreshing, veggie bowls are versatile—they make a great lunch, impressive salad, or quick weeknight dinner. 
Watch how we make power bowls with whatever is in our pantry and personalize each bowl to even accommodate picky eaters. 
These bowls are ideal for planning ahead and meal prep.  Get a big batch of containers to store your ingredients.  Prep large amounts of your favorite grains and beans and then mix and match veggies, dressings, and proteins with your favorites every day. You can add hard-boiled eggs, leftover chicken, or salmon to any bowl for a more full meal.