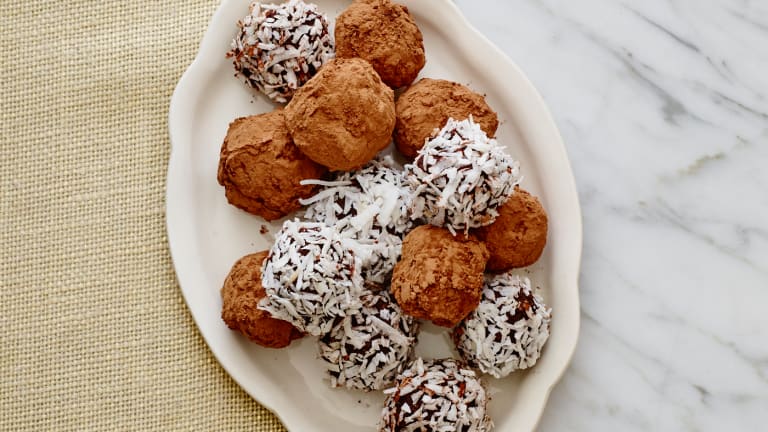 Our Favorite Healthy Desserts
I know what you're thinking.  Healthy desserts sounds like an oxymoron.  Desserts, usually being loaded with sugar and fat and nothing nutritious are not usually something I would call healthy. However, when you include fruits and limit yourself to small amounts of all natural sugars, like dates and honey, then I call them healthy.  
Now that doesn't mean they aren't high in calories and that doesn't mean you can go and eat as much as you want, but it does mean you can include them as part of your healthy diet for you and your kids. 
One of my kids won't eat fruit. He is not a picky eater in the way most people use that term to describe their children, in fact, he loves extreme flavors like spicy and sour, but he is incredibly stubborn and once he decides he doesn't like something it is hard to get him to give it a second chance (luckily he's not like that with his brother and sister).
So my secret weapon is fruit crisp.  He will eat almost any fruit if it is cooked into a crisp with a low sugar oat crumble. He also loves pumpkin in his desserts and it is loaded with nutrients, so I make our own Pumpkin Steamers and now I am working on more ways to serve him healthy desserts, like halvah bites, roasted pears, and banana splits, that I am sharing in our new Meal Plan, Fresh Families, where all the recipes will have full nutrition information and all the desserts will be made with natural sugars.  
Get more info and sign up for Fresh Families today. 
9 Desserts You Can Feel Good About