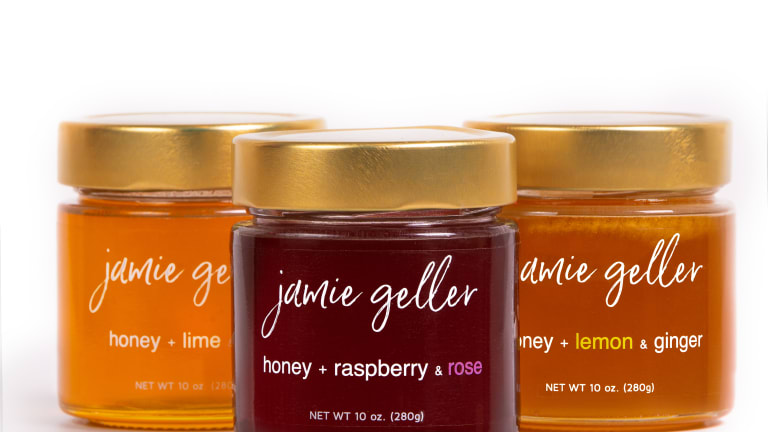 How to Use (and Fall In Love With) Our Flavored Honeys
Just before Hanukkah I was thrilled to announce my new line of Aromatic Raw Wildflower Honey from Israel.😇
We sold out our high holiday honey collection in mere days just because of YOU!!! And now, 1 short year after sharing my first product with you on Amazon we now have a line of 12 spices and 3 flavored aromatic wildflower honeys from the heart of Israel, that you can shop, from the comfort of your home.

You have always been my focus. Making your life easier, more delicious and seasoned with a taste of Israel is my mission. After a sold out high holiday honey collection we came back with 3 new signature flavors I hope you are already totally and completely obsessed with. 
Honey + Raspberry & Rose (this floral flavor is my favorite!) 🌹
Honey + Lime & Mint (but I also adore this refreshingly cool combo!) 🍈🌱
Honey + Lemon & Ginger (oh, and this zesty classic pairing is just perfect too!) 🍋

So basically I love them all and know you will too!!!
While each one can make a cup of tea in seconds or turn your soda water into Gazoz, there are many ways you can use these flavored honeys that will truly make you fall in love.  
Here are some of my favorite ways to enjoy my flavored honeys. 
Use this flavored honey in place of sugar and rose water in Malabi and/or on top in place of the syrup.  Replace the glaze in our Apple Raspberry Rose Strudel with honey. Try this honey in our Sachlav Oatmeal instead of sugar and rose water. 
With the flavors of a mojito this honey can replace sugar in a yummy cocktail, it also works amazing in salad dressings, like this Honey Lime Vinaigrette.  Drizzle over a fruit salad, use it in a chicken marinade, or with fish; this honey can go sweet or savory. 
This honey can also play sweet or savory.  I recommend it for every thing from this Ginger Honey Salmon Tartare, to Turmeric Ginger Tea,  to this Fruit Medley.  Any time honey is called for in a recipe that also has lemon or ginger is the perfect time to bring out this honey. 
Honey is actually a symbol of health, wealth (you know gezunt and parnassa is my momma's favorite bracha!) and prosperity which makes it the perfect wish and gift all year-round for you and your loved ones.
So please consider our made in Israel line of Honeys (and Spices) for all your gifting needs -- it would mean the world to me and all my partners who grow, harvest, dry, mix, package and label (some by hand by people with special needs) these products with love, from Israel.

➙ Order the Jamie Geller Aromatic Raw Wildflower Honey Gift Set Now