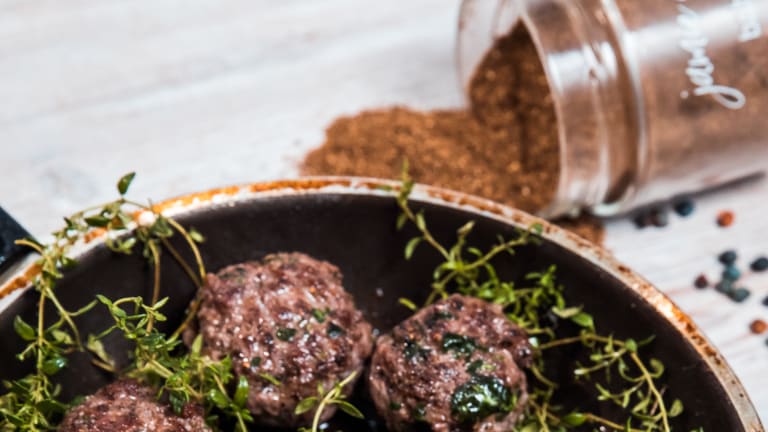 What Is Baharat and How To Use It?
Middle Eastern recipes often call for baharat for seasoning.  Baharat is a spice blend that can vary from region to region but is most commonly a combination of allspice, black pepper, nutmeg, cumin, coriander, cinnamon, cardamom and cloves.  It is most commonly found in ground meat dishes and adds a peppery and earthy, cinnamon, cumin infused, flavor. 
What is Baharat?
Arabic for "spice" -- just a pinch of this all-purpose blend adds exceptional depth and flavor. It does not have any added salt so can be used on saltier meats.  We quite like it on and in lamb, hummus, rice bowls, soups, sauces and stews.  Similar to garam masala the everything spice for Indian food, Baharat can be used in any Middle Eastern dish and can even sub in for garam masala when cooking Indian food. 
Order Jamie Geller Baharat on Amazon. 
How does Baharat differ from Ras El Hanout? 
Ras el Hanout is also a blend of spices used in Middle Eastern cooking but it has quite a few more ingredients and has a more powerful flavor profile making it best for specific dishes.  Baharat can be used in most recipes calling for cumin where it will add a little more nuance.  It is even sometimes found alongside salt and pepper on the table. 
Cooking with Baharat
We love to use baharat in all our ground meat recipes, using about a heaping teaspoon for every pound of ground meat.  It also works as a dry rub on meat, in grains and even in soup. 
Check out our favorite recipes using Baharat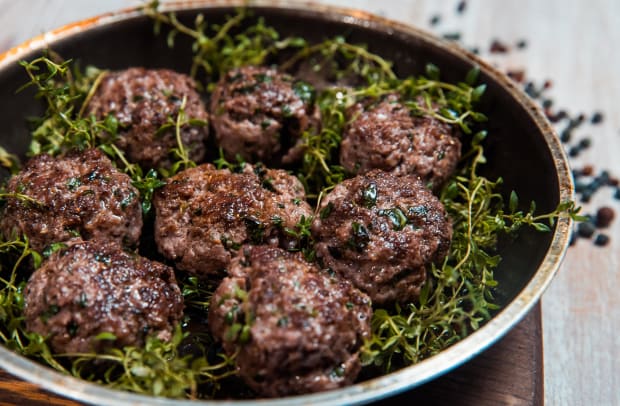 Learn more and get more recipes with Baharat here and read more below. 
What is Baharat made of? 
Jamie Geller Baharat is made from a mix of allspice, black pepper, nutmeg, cumin, coriander, cinnamon, cardamom and cloves.  Some versions also have paprika and/or rose petals. 
Where can you buy Baharat? 
Order Jamie Geller Baharat on Amazon if in the US or look for