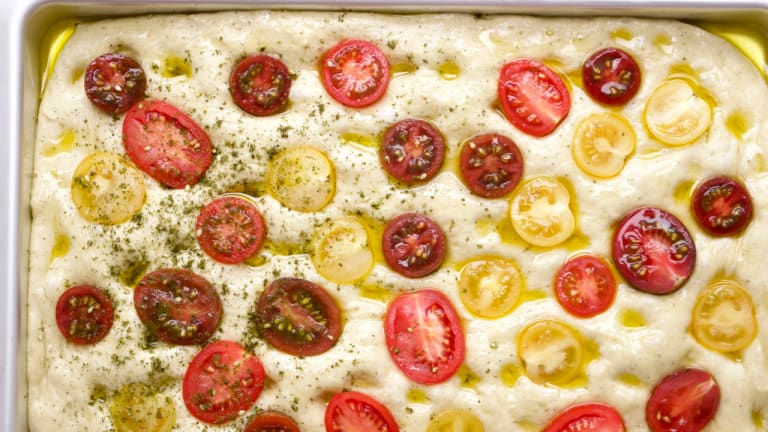 A Za'atar Shabbat Menu
In this week's parsha, we learn that when the metzora (person afflicted with leprosy) heals, he or she undergoes a purification ritual by the kohen that includes two birds, spring water, cedar wood, a scarlet thread and hyssop.  For those unfamiliar with hyssop, it is a versatile, flavorful and aromatic herb that is used to make za'atar, the green spice blend popular in Israel and the Middle East.  This week we celebrate hyssop with a menu that highlights za'atar. I promise it will put a zing in your Shabbat menu!
In place of Challah this week we are going with a super flavorful, soft and fluffy, focaccia.  Yum!
Take that frozen gefilte fish and doctor it up with za'atar for a unique fish course this week. 
4-Ingredient Za'atar Roast Chicken
This chicken is so easy and so delicious with a side of carrots roasting under the chicken, you won't believe how good it is. 
The perfect side to this chicken is a fragrant herbaceous rice. 
For dessert we left out the za'atar in favor of a layered creamy trifle. 
For more Tazria Shabbat menus click here for Metzorah menus click here.