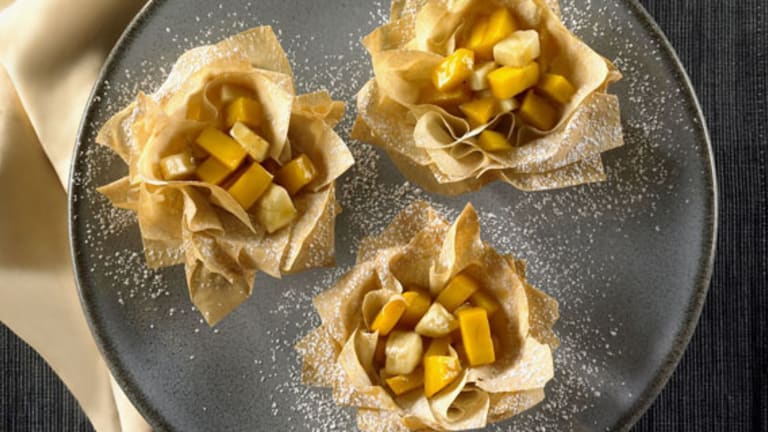 An End Of Summer Shabbat Menu
One of the most beautiful passages in this week's parsha, concerns the bird and her young. We are told: If you should encounter a bird's nest and the mother is sitting with her baby birds or upon the eggs, you shall not take the mother upon the young, but should send the mother away before taking any eggs. The reward for this act of compassion is a long life. Live long and prosper.
This week we're going to give the birds a break, but I can't resist the opportunity to include a few nests and egg recipes that will leave your guests squawking for more.
The Weekly Challah
The perfect start to this meal is the classic deviled eggs, simple and delicious. 
Chilled Cucumber Melon Gazpacho
Serve alongside a cool as a cucumber soup for this end of Summer meal. 
Shredded phyllo makes the perfect nest for flavored ground meat. It's a real show stopper too and brings a little bit of Israeli flavor to your Shabbat table. 
Serve a little extra meat simply seasoned with Jerusalem Mixed Grill spice blend. Everyone loves skewers. 
Israeli Couscous with Red Peppers
Super simple and super delicious you will love how this side adds color and flavor to your meal. 
Just one more veggie side if you like to round out this late summer Shabbat menu. 
End the meal with one more nod to the parsha with these dessert nests. 
For last year's Ki Teitzei Menu click here.