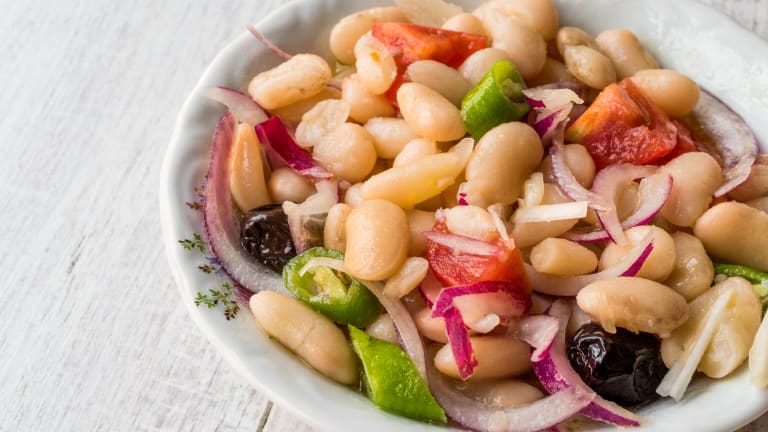 Celebrate the Fourth of July with Red, White and Blue Recipes
The Summer is in full swing and it is hard to believe last year we had huge parties and gatherings and lots of fireworks and this year we're still living in a time of uncertainty.  
We feel it's even more important to find ways to celebrate this year even if it means keeping our distance at the same time.  
So let's go barbecue crazy with an amazing Fourth of July spread, filled with red, white and blue fun. 
Start off with this blue daiquiri, maybe sere it with a red napkin for the perfect way to kick off your Fourth of July.  Plus don't knock the huge amount of antioxidants you will get while having fun.
Not sure if you can find any blue olives, but kalamata purple is pretty close to make this white bean salad the perfect dish for your Fourth of July menu.
If you're up for some frying you can't miss these colorful latkes.  You can use beets for the red latkes, blue potatoes and white potatoes.  
Rainbow Layered Vegetable Salad
This one is perfect for serving individually portioned salads at a larger gathering.  Use red peppers, white radishes and purple cabbage.
Time to start grilling with this fresh watermelon salad. 
Everyone loves wings at a BBQ, but these can be made in the oven so you can keep your grill open for everything else. 
Grilled Chimichurri Beef Kebabs
Serve these Kebabs with a nice Grilled Corn and Tomato Salad 
and your favorite slaw recipe (we got 30 to choose from).
End with this cool and refreshing dessert.  Top with some blueberries to keep it on theme or...
I hope you have a wonderful day off and celebration.