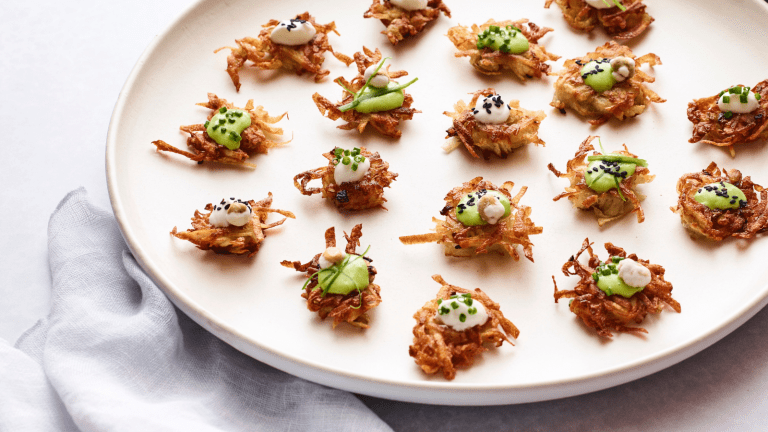 Traditional Hanukkah Foods Transformed
As Hanukkah approaches, you may feel your head spinning faster than a dreidel as you think about the presents to be wrapped, the decorations to prepare, and, oy, the food! 
To lighten up your holiday preparations, we have compiled some of our favorite Chanukah recipes, all with creative twists on the classic doughnut and latke recipes you know and love. 
Remember Hanukkah is about the miracle of oil so you can celebrate with all sorts of fried foods, but for this list we are sticking with latkes and sufganiyot, we're just mixing it up with new flavors and different ingredients.  
Enlightened Chanukah Classics