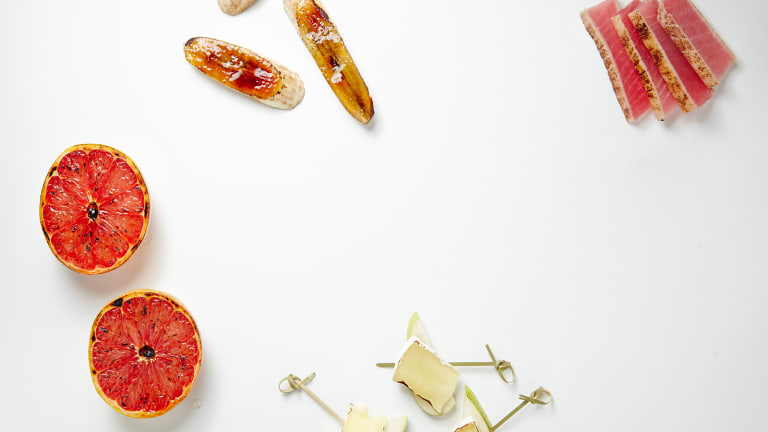 Cooking With Fire: 10 Lag B'Omer Recipes Plus How To Flambe
Lag Baomer is the 33rd day that we count between Passover and Shavuot. It is also a day that marks celebration among a time of mourning. Celebrations typically include bonfires and you can read the full reasons and history here then get lots of fun S'more Recipe Ideas here.
As you crowd around the blazing bonfire this Lag B'Omer, take advantage of the opportunity to cook up some yummy food. These recipes can be made directly on the fire, or on a grill. Just be careful not to get too close!
These recipes are on fire!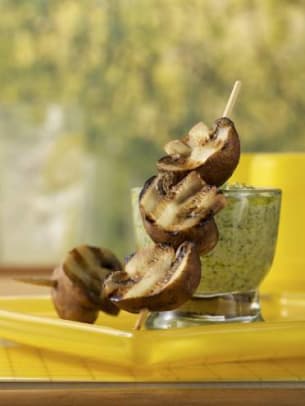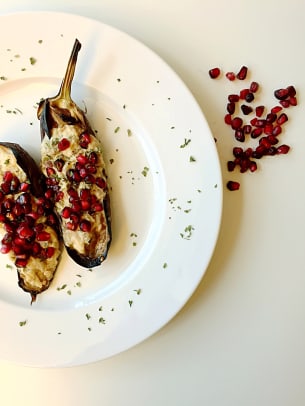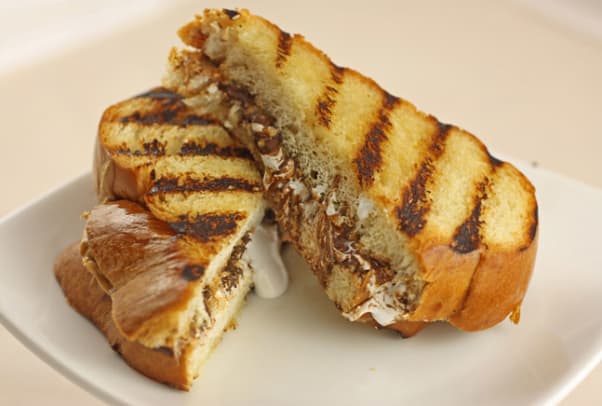 No bonfire? 
Sometimes bonfires are not as easy to come by especially when you live in a city, so I like to find other ways to light my fire.
We have shared phenomenal crème brûlée recipes – from classic vanilla to espresso-flavored. As a result, we have quite a few kitchen torches hanging around our kitchen. This made us wonder what other brûléed goodness our torches could accomplish. It was great to discover the versatility of this kitchen gadget and the gourmet treats we were able to whip up in just minutes with the help of our trusty torch.
Tip: Use your kitchen torch to unmold tarts and bundt cakes. Torch the outside of your cake/tart/Bundt pan before unmolding to make the process easier.
Now let's learn to Flambe. 
Flambé refers to a cooking method where alcohol is added to a pan of cooked food and then gets set aflame. Often seen in fancy restaurants and in movies, this technique is actually quite easy to do at home, just follow some basic fire safety rules. Make sure to keep a fire extinguisher in your kitchen at all times. Keep a pot lid close by to smother the flame if needed and don't pour liquor directly from a bottle into the pan. Now that we have safety out of the way, here are the recipes.
Bananas flambe was a lot of fun and very tasty. It came together in less than minutes and everyone loves it. The rum set aflame really adds a depth of flavor to the dish that you can't compare.
The other recipe to flambé is this Corn Chowder, you can use your favorite corn chowder recipe if you prefer, then just before serving light some Bourbon on fire, once the fire settles drizzle over your soup and enjoy. If you are scared off by the big flame above, start with the chowder. The flame didn't get as high and will get you comfortable with the flambe technique.
More ways to use that blow torch...
SEARED TUNA. This is the ultimate way to sear tuna. The outside develops the perfect sear and the inside stays smooth and rare. Use sushi-grade tuna steaks and torch both sides of the steak until well-seared. Slice and serve.
SUGAR SHAPES. Place sugar over cookie cutters or shape sheets, and brûlée. You can also simply brûlée a bunch of sugar and then break it up, so you have crunchy sugar shards to use as dessert toppings.
BRIE-PEAR SKEWERS. Perfect for any party. Cut pear and brie into equal-size wedges. Place on skewer. Torch the brie until it begins to melt.
GRAPEFRUIT BRÛLÉE. Sprinkle a generous tablespoon of sugar on grapefruit half. Brûlée until sugar caramelizes.
BANANAS BRÛLÉE. Sprinkle a generous tablespoon of sugar on banana slices. Brûlée until sugar caramelizes. Serve with ice cream and chocolate sauce for an over-the-top ice cream sundae.
MORE: S'mores Recipes for Lag B'Omer
Have you ever cooked this way before? Tried Cherries Jubilee or Crepes Suzette? Let me know in the comments below.
Wishing you a wonderful flambeed Lag Baomer!!