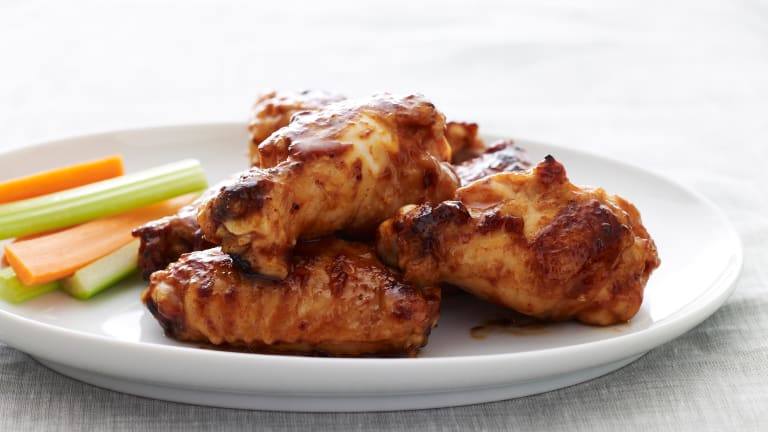 Father's Day Homemade Unique BBQ Sauces
I don't really grill. Except when it comes to interrogating Hubby. I leave the actual BBQ to the experts. My Hubby and BFF Anita (Rabbi Lawrence'sbetter half) are the grill masters on the block. Come to think of it, in Anita's house she's not only the griller (yes, I realize that's not really a proper word), she's also the garbage taker outer and the driver and the discipliner (yup, I know that's not correct either… but it flows). Rabbi L just sits and is served, plays good cop with the kids and rides shotgun while she chauffeurs him around town. But she loves it. Anita and Hubby are twins separated at birth. Come to think of it Rabbi L and I are quite similar (aside from the facial hair of course -- I will admit to having NONE!).
So anyhoo they grill and love it and own it. I know my place -- who wants to sweat over a burger anyway? I am the mix master. A good BBQ sauce is the secret to a good BBQ. Mom-in-law aka Grandma puts BBQ sauce in her burgers (ground beef, a few squeezes of bottled Hunt's and some garlic powder) a real family favorite! And while we like our steaks naked aside from some s+p we love slathering up chicken (wings, drumsticks, cutlets - all of it) with some good finger lickin' sauce. 
If you've got the right one, it's all the seasoning you need; if you've got the wrong one, ain't nothin gonna save your meat.
There are great bottled brands on the market, and "best" is a matter of taste. But if you are feeling a bit adventurous, why not try your hand at an easy homemade BBQ sauce recipe? 
I admit I never thought of creating my own BBQ sauce until I was inspired by the "DIY (Do-It-Yourself ) Diva", Felisa Billet. It turns out there are some DIY recipes which are easier than you or at least I thought.
Really, it's not so hard to make your own. I've got a simple Sweet, Spicy, Smoky Sauce - if you're gonna make it from scratch, you might as well do it up! I also have a fruity Peach BBQ Sauce.
Plus here are some tips.  For a great tasting sauce, remember your "S's"
1. Sweet and Sticky: molasses, maple syrup, ketchup, brown sugar or some combo thereof
2. Sour: vinegars like apple cider, rice, red wine or mustard
3. Salty: kosher salt, soy sauce
4. Seasoning and Smoke: chili, cayenne or smoked paprika for heat, ginger for a kick
5. Star: pick a flavor profile: fruity, Asian, Cajun
These sauces are not only delicious, but they make a great Father's day gift too.  Just bottle them up in a glass bottle/jar and add a personalized label. Dad will love this edible gift. 
Homemade BBQ Sauces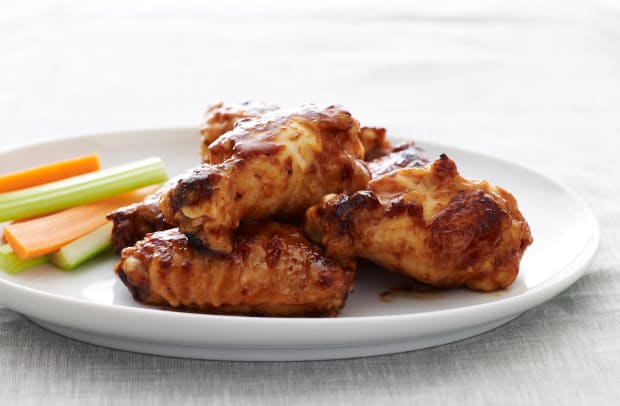 These homemade DIY BBQ sauces are perfect for Father's Day and every summer celebration, but I'll bet you'll find yourself making it all year long.