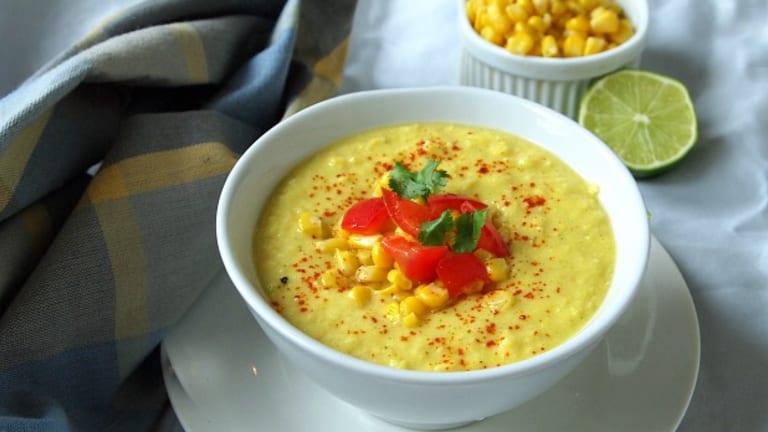 Prefast Meal for Tisha B'av
It is a very strong custom to refrain from eating meat and drinking alcohol during the 9 days leading up to Tisha B'av.   We have shared quite a few dairy menus and meal ideas for you over the past week and now I want to offer some tips for the fast including my menu suggestion.
To start with I always push hydration.  There is nothing as important during these hot days of Summer than staying hydrated.  
Those who are regular coffee or caffeinated cola drinkers may want to wean off by switching to decaf to avoid or at least delay the inevitable fast day headache.
Plan a filling, but not heavy meal for before the fast.  You don't want to overdo anything in the couple hours before starting the fast. So many of us get scared by the idea of not being able to eat or drink for 24 hours that we stuff ourselves and get sick.  
Here is a filling meatless menu that will hydrate and fill you with sustenance.  It will keep you cool and satisfied and will help get you through the fast.
For some more ideas when the fast falls after Shabbat check out Pre and Post Fatsing Tips with a menu. 
This corn chowder can be served warm, but it is best cold and the perfect start to this pre Tisha B' Av meal especially since it's the peak of corn season.
ARTICHOKE AND SUN-DRIED TOMATO FARROTO
Any risotto is a nice idea for this meal, but I love that farro is whole grain and hearty and will stay in your system longer to keep you sated.  It also reheats better than rice risotto for a perfect make-ahead dish. 
These crispy baked fish sticks made with salmon can be enjoyed on the side and they will make great leftovers for the kids to eat while you are fasting or would be delicious after the fast as well.
GRILLED CALIFORNIA ASPARAGUS AND MUSHROOM SALAD WITH SHAVED PARMESAN
You don't really need this extra dish or could easily just serve some grilled asparagus on the side of this meal, but it is really good salad, so I am just giving some extra options for you to choose from and between the vegetables and the cheese it will help fill you up without bogging you down.
STRAWBERRY CREAM CHEESE ICE CREAM
You don't need dessert either, but then again maybe you do, and ice cream is a good choice.  It adds to your hydration and the fat is actually good for keeping you full longer. 
If you don't want to make your own, serve strawberries with vanilla ice cream. 
I hope this menu and these tips give you some good ideas if you have any tips to share we would love to hear them, just post them in the comments below.  Have an easy fast!