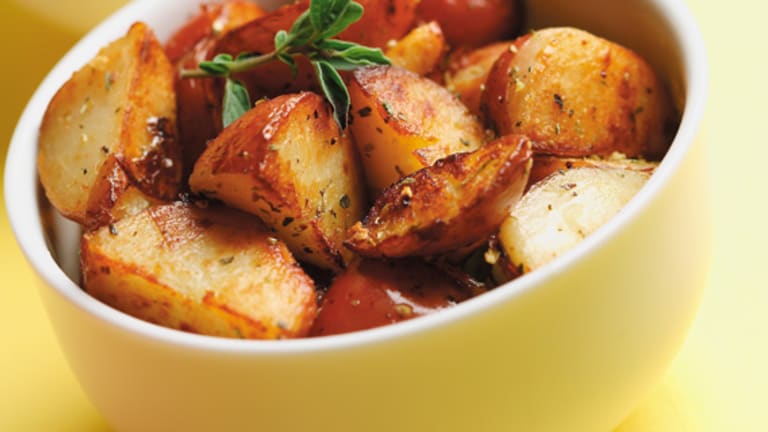 A New World Shabbat Menu
In the beginning, God created the heavens and the earth.  It sounds so simple, to build a world so complex.  With these few words, we begin anew our cycle of readings from tracing the beginning of the world to our journey across the desert and finally to the Promised Land.  Rich with imagery from darkness to light, from barrenness to fertility, from emptiness to a world teeming with life, this is the story of our world.  With all of its (and our) imperfections, Hashem is still waiting for us to complete the process He began in Genesis so many years ago.  This week, we give our Shabbat menu a new beginning with New World Potatoes -- the finest this side of paradise!
The Weekly Challah
A fun new soup to try is this corn chowder with fake crab. It's a little different, but so worth it. 
The main meat is this sweet balsamic steak, cut thin, it is perfect even at room temp. 
A side of roast potatoes, these are new world potatoes, so yummy and perfect. 
Asparagus with Fresh Grape Relish
A side of greens with some chopped grapes for a little sweet touch. 
End the meal with a Fall dessert you will love. 
Last year's Shabbat Menu for Bereishit