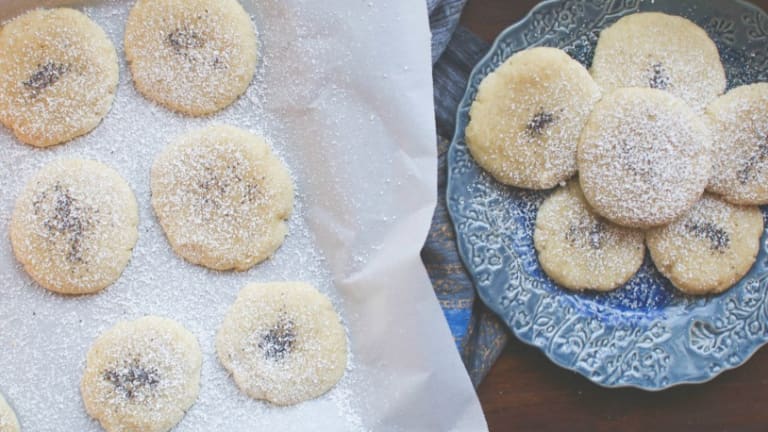 The Flavors of Persia
Persia was the trade hub for the ancient world. Animals, textiles, metals, gems and foodstuffs all passed through its ports. Ancient Persia was quite the cosmopolitan empire with influences from India, Egypt, Syria and more.
The foods of Persia are exotic and reflect thousands of years of tradition. Pomegranates, pistachios, rose water and almond pastes are just a few of the flavors of Persia that we cherish today.
Jews have a long tempestuous history in Persia that dates back to biblical times. The books of Isaiah, Daniel, Ezra, Nehemiah, Chronicles and Esther contain references to Persia. Present day, Iran is home to only 8,500 Jews living in this Muslim-majority country.
Yet, the cuisines of Jews from Iran continues to flourish in many of the Sephardi Jewish communities around the world. 
When I first started to dabble with Persian food, I thought, "Where has this food been all my life?"
Persian food has the same sensibility that I have with ingredients and how to handle them. The cuisine takes advantage of seasonal and fresh ingredients. There are no bags of frozen vegetables, over processed packaged products or jars of dusty dried herbs. This food scream fresh. The flavors are simple and elegant. I love it!
So let's dig in just in time to prepare for your Purim feasts or just a fun Shabbat meal.  Check out these recipes to bring the flavors of Persian into your home. 
11 Jewish Persian Recipes You Will Want To Try
Gondi (Persian Turkey Rice Dumplings)