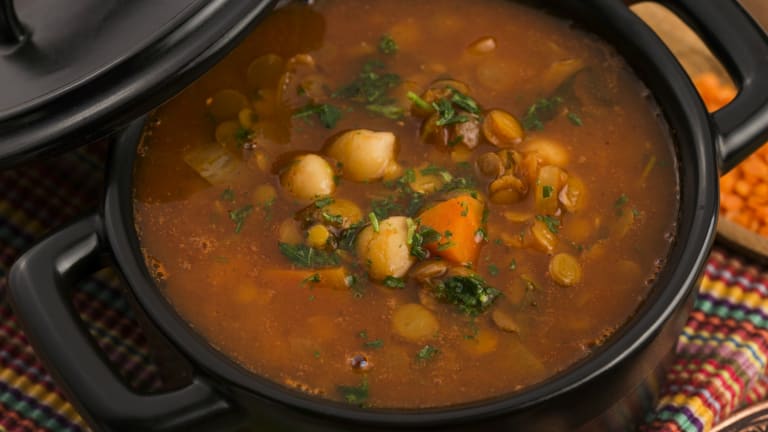 What To Eat Before The Yom Kippur Fast
Most of us spend more time thinking about what we are going to eat after the fast.  In fact, Break the Fasts are one of the most popular "events" of the season in many circles.  However, what you eat before the fast is what will help you get through the day.  Always say no to salt and yes to lots of water.  Here is my recommendation for delicious, satisfying meal to make your fast easier. 
A meal unto itself, I would just fill up on this soup and move right to dessert, but if you don't consider soup enough for your prefast meal, I got you covered. 
MAQLUBA - UPSIDE DOWN CHICKEN AND RICE
If you decide to stick to soup, save this recipe for Sukkot.  A one pot meal of chicken, rice and veggies, served like a cake. 
I always like to end with fruit, but if you want something a little more dessert, go for crisp.  This recipe is for berries, but you can use apples, peaches, cherries, whatever you have.