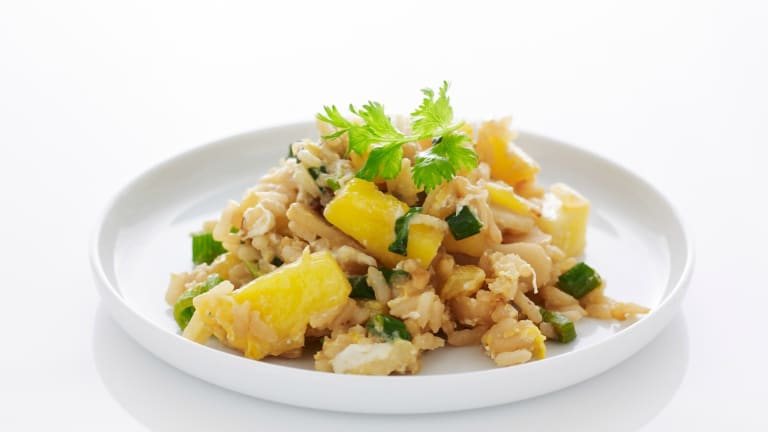 3 Purim Seudah Menus with a Global Taste
Dressing up in costume, eating triangular-shaped cookies called hamantaschen, and delivering gift baskets to our friends are all significant parts of the Purim holiday. And although there is no religious significance, a lot of us tend to go all out and match everything—our entire family's costumes, our gift baskets, and our menu—to a theme.
I'm guilty! Last year, I went Mediterranean-inspired and my whole family dressed the part and delivered the hummus and pita-chip packages you see on Perfect Ideas for Mishloach Manot.   Since we love themes so, I've got three themed menus for you—Asian, Spanish, and Italian menus for every course, from starters to dessert. Pick one or mix and match. If you're really adventurous, make the entire menu and serve the recipes in small tasting party dishes, allowing your guests to straddle the globe as they walk from one side of your dining room to the other.
Whether you're sporting a sombrero or a kimono this Purim, you're sure to savor something out-of-this-world.
Asian Menu
Health-boosting ingredients, savory soy flavors, and in-season produce characterize these Asian favorites I chose for you.
Italian Menu
From the meat dishes of the North to the pasta meals of the south, taste all of Italy in just one meal.
Spanish Food
Spanish food is exciting and palate tickling.  These are some of the stars of the distinct and popular cuisine.
For more Purim themed menu ideas you might like:
What's your favorite Purim themed menu? 
Want articles like this delivered straight to your inbox? Sign up now for Jamie Geller's Weekly Newsletter.