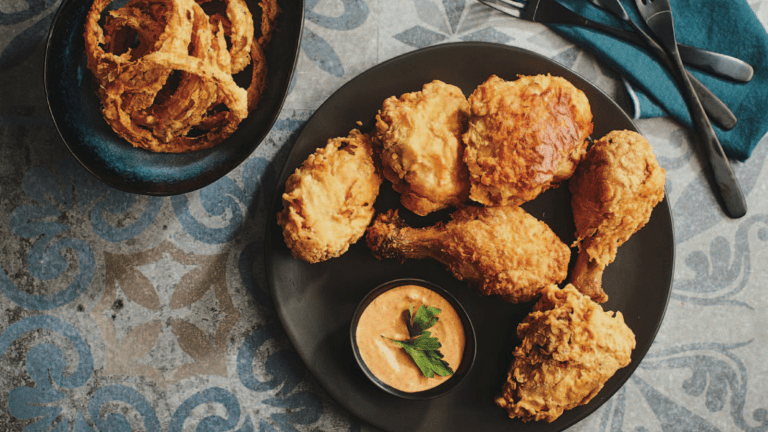 How do You Make Fried Chicken Without Buttermilk?
Dear Jamie:
How do you make an authentic fried chicken that doesn't include soaking in buttermilk?
Sara, Savannah GA
We all love our fried chicken – the crisp coated outside, and the juicy tenderness of the chicken inside. In fact, if we try hard enough we can just smell it frying. At least I can. Can't wait to do some finger lickin'.
You have an excellent question! And you are so right, Sara -- when a kosher cook goes searching for authentic southern fried chicken recipes, we hit a MAJOR stumbling block: almost all of them call for dipping the chicken in buttermilk. Such a no-go in a kosher home!
Now, we agree that this authentic method is not an option, but no one wants to compromise on taste. So it's up to clever kosher cooks to come up with a solution.
It took some trial and error, but I developed a recipe for Southern Fried Chicken with Mashed Potatoes and Gravy that proves you do not need buttermilk at all. Soy milk and vinegar do the trick! It's real down home country cooking with a kosher twist! What do y'all think Paula Deen would say?
This chicken is so delicious and special it could even be great for a Shabbos meal!
I explain a bit more in this video. 
If you like kosher southern fried chicken here are some more recipes you may enjoy:
Southern Style Chicken, Almond Crusted Chicken Fingers and Pecan Crusted Chicken.