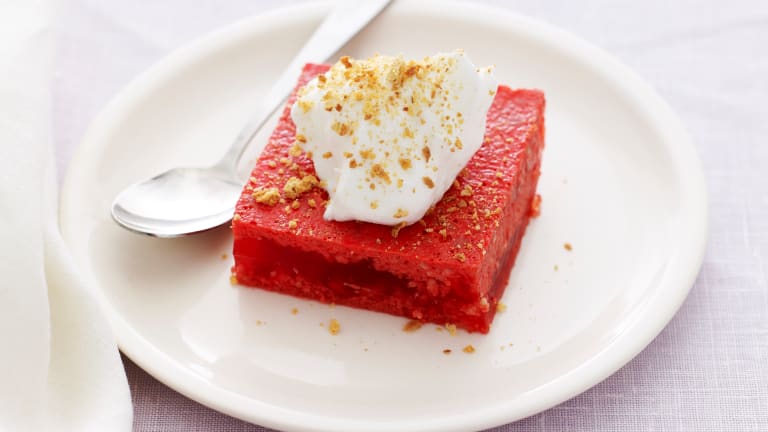 No-Bake Desserts
You should know by now that I am not a baker (nor a butcher or candlestick maker) Actually, my grandmother was baker, but the gene skipped me entirely. I really don't like to patchke (fuss fuss fuss) too much in the kitchen. But you knew that already. It's what I'm all about.
But I do love desserts, especially the baked kind. Think pies, cakes, cookies, soufflés, people. Next, of course, you think of your oven.
I'm not going to make you turn on that thing – not in the summer when it's a zillion and one degrees outside and your AC is chugging overtime. I've come up with some easy no-bake desserts so we can all chill out – literally!
My Peanut Butter and Jelly Slice (ok, it's a loaf, but you're supposed to just eat one slice) is chilled PB perfection. Takes you 15 minutes to make, throw it in the freezer overnight and you are good to dive in the next day.
This next dessert was inspired by "Aunt" Zahava who, in fact, happens to be a terrific baker. (No blood relation to me, so I inherited nothing but a love for her goods!) I remembered this delicacy from my childhood: it's light, refreshing, and pareve. You don't even need teeth for this one. I dare you not to inhale the entire pan the minute it's ready. And there's no guilt afterward 'cuz it was SO light. Of course, you can easily make these Creamy Raspberry Jello Squares delectably dairy, if you like. Just sub butter for the margarine, heavy cream for the pareve whip, and you're good to go.
And here are a few more totally divine no-bake desserts
18 No Bake Desserts