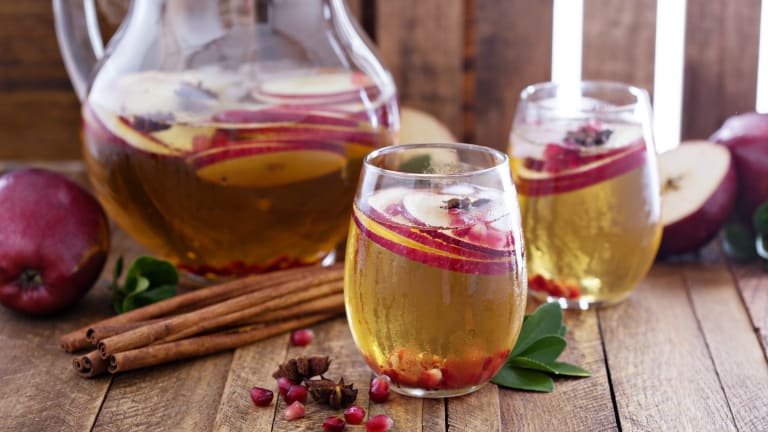 Non-Alcoholic Margarita & Cocktail Recipes
Create fun, family-friendly party vibes with the following no-alcohol cocktails. From margaritas, sangria's, sparkling drinks and blended pina colada's, the following are amazing mocktail recipes that will get any party started.  
SPARKLING MANGO STRAWBERRY 'SANGRIA' 
Cinnamon and an array of juice are the secrets to this flavorful mock sangria. 
Alcohol-free for all ages to enjoy! Since I've created this recipe, it has become a favorite in our home. We serve it in fun plastic Margarita glasses so my three-year-old son can enjoy it, too.   
You can add a shot of chilled premium vodka to the shaker and make this mocktail a cocktail!  
Use the cranberry simple syrup for the color and flavor and enjoy the excitement as the cranberries pop up and around.  
Ruby red and loaded with vitamin C, hibiscus is tart and slightly floral flavored.  
SPARKLING APPLE SPICED MOCKTAIL
Flavored with tea, apples and pomegranates and topped with bubbly seltzer for a fresh twist.   
A non-alcoholic version of the frozen margarita that can be a fantastic drink for tweens at summer pool parties, picnics or barbecues. 
Get yourself a cocktail umbrella, don your Ray Bans and hit the beach.