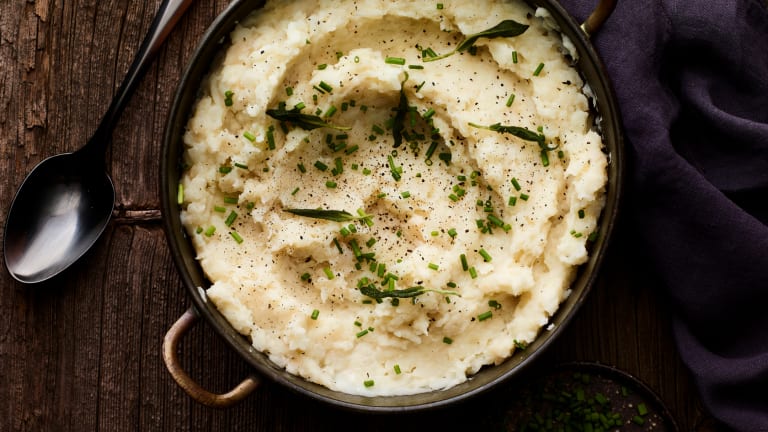 Root Vegetables: 12 Fabulous Fall Recipes
Today's star veggies will take us back to the roots of good nutrition.  "Root vegetables" are simply the roots of plants that grow into the ground from the base of the plant stem.  They include potato, sunchoke, yam, beet, carrot, cassava, jicama (also called Mexican turnip, a cousin of the sweet potato), parsnip, radish, rutabaga, turnip, sweet potato, yucca, celeriac, water chestnuts, ginger, garlic, onion, and shallot.
Funny thing about these humble-looking vegetables: historically they were not considered appetizing enough for noble folk.  Only the poor, who would literally dig them out of the ground after other plants were harvested, would eat them.  Like most other things previously considered lower class – like sunshine, exercise, drinking plain water, and eating whole grain bread – we've come full circle to view them as the ingredients of a healthy lifestyle!
Were those peasants happy?  Dunno, but at least they were hardier and stronger than the nobleman in his castle, gorging away on his fatty meats, rich pastries and delicacies.
We now know that root vegetables are powerhouses of vitamins, phytonutrients (the more intense a vegetable's color is, the more phytonutrients) vitamin C, and complex carbohydrates.  Best of all, they have no fat and are low in calories – now we're talkin'!
Let's celebrate Fall with 12 Root Vegetable Recipes. 
Butternut Squash and Arugula Pizza with Salad 
This butternut squash and arugula pizza is so special and spicy and savory and sweet and perfect for Fall. The goat cheese is creamy, and the fresh arugula add s a nice peppery bite to this masterpiece. You can sub in pumpkin or sweet potato for the squash, ricotta for the goat cheese and can add caramelized red onions if you are so inclined. 
Parsnip, Celery Root and Carrot Soup
It's a warm, creamy, comforting fall soup – the kind your family will love when they come in from the cold, blustery weather.
Always a favorite way to use carrots, a true crowd-pleaser. 
Elegant and truth be told a little fancy looking, but super easy and delicious. 
Add some parsnips to your mashed potatoes for a unique flavor and lower carbs. 
Celery Root Roasted Garlic Mashed Potatoes
The ultimate mashed potatoes loaded with new flavors. 
Apple Celery Root Kohlrabi Slaw
A no cabbage slaw you will love!
A healthier cholent filled with root vegetables. 
When you have an abundance of parsnips make this puree.
Or make parsnip chips!
Roasting vegetables is always a delicious way to go. 
Turn your roasted roots into a hearty salad.