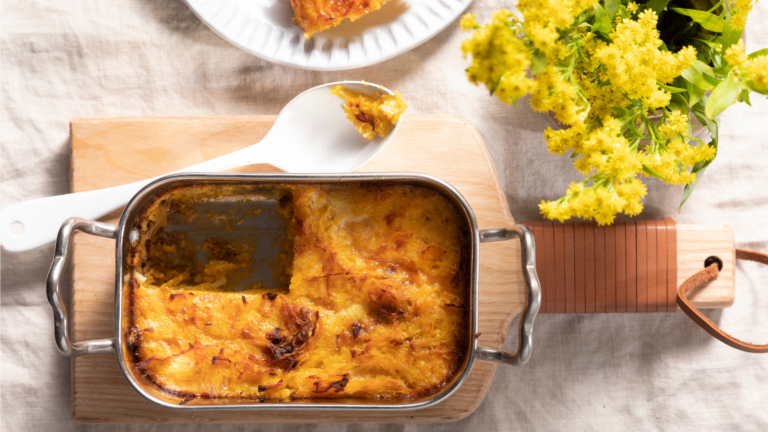 Passover Vegetable Side Dishes
There may be no meal as important, or as stressful, as a Passover Seder. The planning, cleaning, preparation, buying kosher for Passover – and let's not forget we still have to make the food taste good! In spite of these restrictions, it is possible to create a delicious and memorable Passover meal. Maybe the best parts of that meal (and a leading cause of Seder Stress) are the Seder Side Dishes.
Everyone I know comes around this time of year asking for my advice on how to spice up their Seder Side Dishes. And who could blame them? Some of these dishes have been around for thousands of years! They're tired of the same old things – the tzimmes, the kugel, the soggy salads – they crave something new, something interesting.
First off, ingredients are everything, and as much as I enjoy the rich, Jewish traditions, (matzo with butter and salt, those icons of my childhood, unleavened, stoic reminders of our tremulous history) by the end of the week, I've had enough dry, unleavened "bread" for the entire year. Haven't we all? So as a personal culinary challenge, I maintain that the only matzo served at my meal will be on the Seder Plate and in my Chicken Soup (OK, so occasionally I'll use a small amount of matzo meal, but very sparingly). This allows me to take advantage of delicious, seasonal fruits and vegetables and serve up spectacular, fresh side dishes that add colorful, unique compliments to my main course, but could equally be the stars of their own meals.
This year guests at my Seder table will enjoy a Butternut Squash Medley 
A blend of carefully roasted butternut squash and sweet potatoes, tossed with fresh spinach leaves and garnished with sweet and crunchy pomegranate seeds.
I'll also be treating them to the incredible flavor of my Warm Wild Mushroom Salad. 
An array of wild mushrooms sautéed with shallots and fresh thyme, lightly tossed into a salad made up of tender asparagus, crisp greens and sweet cherry tomatoes.  Everything is finely finished with a nutty balsamic walnut dressing.
Next, I'll serve my Spinach and Fresh Herb Pie 
One of my favorite Passover dishes, not only because it ensures something fresh and green will be on the table, but also because it is exceptionally delicious! This is no "pie" in the traditional sense – there is no crust, although this recipe does call for a small amount of matzoh meal. The body of the dish is a generous serving of fresh, baby spinach and parsley and dill. A unique addition to the table that easily compliments any meat course!
And finally, a delectable assortment of Roasted Carrots and Radishes with Parsley Gremolata 
Brings a fresh, healthy and beautiful addition to the table.  It may sound like a lot, but these days you don't have to search out your local farmer's market to find fresh, interesting ingredients (although I do encourage you to do so!). Most traditional grocery stores supply seasonal and local ingredients that will help you liven your table.  This time of year, I love to cook with different color baby carrots and radishes, roasting both vegetables to bring out their natural sweetness and hearty flavor, and tossing them with a slightly spicy gremolata (garlic and parsley blend) to add a delicious bite.
If we take anything away from the Passover holiday, it should be a time to appreciate those things we truly love. It's always enriching to embrace new things and gain a deeper appreciation for the foods we are lucky enough to enjoy so abundantly. By the end of it all, I have to say I'm usually more than ready to put the Passover dishes away and reintroduce myself to delicious baked goods, but it is gratifying to know that a unique, healthy and delicious Passover meal is possible with a little ingenuity and open-mindedness! "Happy Passover and good eating!"
Check out more favorite vegetable sides for Passover below.