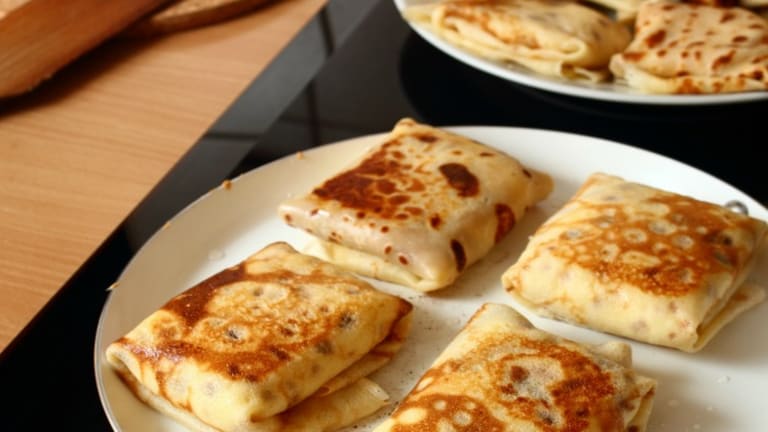 Why You Should Be Eating More Cottage Cheese Plus 9 Recipes
Ever noticed how cottage cheese is on every nutritious diet list.  Both the ones for muscle building athletes and the ones for calorie conscious dieters trying to lose weight. There was even a cottage cheese fad diet back in the 80's for those looking to lose weight fast where you spend a few days eating exclusively cottage cheese.  While it's never a good idea to only eat one food for any length of time, there is a reason cottage cheese has stood the test of time. 
Why is cottage cheese healthy?
Cottage cheese is a cheese curd product (which forms when acid is added to milk). It is a fresh cheese made from fermenting milk and separating the curds from the whey and using a curd cutter to form small or large curds.  
It has a creamy mild flavor and is usually sold in low fat or fat free varieties while retaining a large amount of protein.  An average 4 ounce serving of fat free cottage cheese has only 100 calories and a whopping 20 grams of protein. Made from milk it is also high in calcium, magnesium, and phosphorus.  
While it appears similar to ricotta and can often be used interchangeably, ricotta is actually made as the by product of other cheese and is usually higher in fat. You can use cottage cheese in many savory recipes that call for ricotta cheese, but it does not work as well in sweet recipes. 
You can enjoy cottage cheese on its own with a spoon, spread on crackers, mixed with fruit and/or nuts, or in the center of a bowl of cantaloupe if you want to go retro. 
You can also use cottage cheese in many recipes as a way to boost protein and lower fat. 
SWEET OR SAVORY BLINTZ SOUFFLE
This blintz souffle gives you all the flavor of blintzes with none of the wrapping and rolling work. You can make them sweet or savory and using low fat cottage cheese keeps them super healthy. 
Cheese latkes were the original latke, they are delicate and fluffy, a nice contrast to heavier potato latkes.
These rolls are considered enriched because of the added cottage cheese which just makes them more nutritious. 
These simple blintzes are filled with a mix of cottage cheese and yogurt, the perfect healthy breakfast or dessert. 
Old fashioned Jewish blintzes filled with a mix cottage cheese and farmer's cheese. 
SWEET NOODLE KUGEL WITH JAM POKES
Even sweet Jewish noodle kugel, lokshen kugel, is usually made with cottage cheese.  Sure it has lots of butter and cheese so it's not usually healthy, but at least you get some extra protein. 
These pancakes call for ricotta, but I often blend cottage cheese with the rest of the ingredients and make them into healthy little pancakes with or without the sauce. 
Instead of the fattier goat cheese try cottage cheese as the third cheese. 
Add cottage cheese to a spinach and feta pie and you've got a complete meal. 
Add cottage cheese to the filling of a khachapuri for extra creaminess that doesn't hike up the fat.