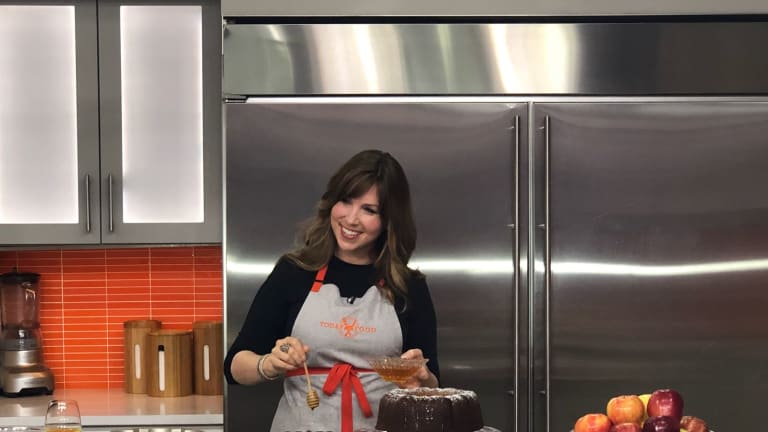 Easy Twists On Holiday Favorites As Seen On The Today Show
Try my easy twists on your favorite holiday recipes.  Everybody loves brisket especially on the holidays and I did write the Brisket 101 Cookbook, so I do know a thing or two.  Just like I showed Kathie Lee and Hoda, you can make the best, easiest brisket ever with my easy hacks and incredible flavor ideas. 
For dessert, I take the traditional honey cake to a new level of greatness with an apples and honey cake in a honeycomb pan. 
EASY OVEN-SEARED SOY SILAN BRISKET
Skip that messy and cumbersome stove-top sear. This technique for overnight-seasoned, oven-seared, soft, buttery brisket is pretty much hands off. 
Traditionally brewed soy sauce is a major flavor enhancer and brings out the "umami" taste, helping to balance and round out the flavors of this brisket.
Honey holiday cake made easy with just 1-bowl and 1-whisk. The secret ingredient is olive oil - a healthy, non-dairy fat that keeps the cake light and flavorful. Always make sure to use a great quality extra virgin olive oil.
We suggest serving this apples and honey cake with a FALL FRUIT SALAD loaded with apples, dates, figs, pears, plums, pomegranate arils and drizzle of honey.
Another favorite way to get your apples and honey this Rosh Hashanah is in your challah. 
From my family to yours, wishing you a very Happy New Year, Shana Tova U'Metukah.