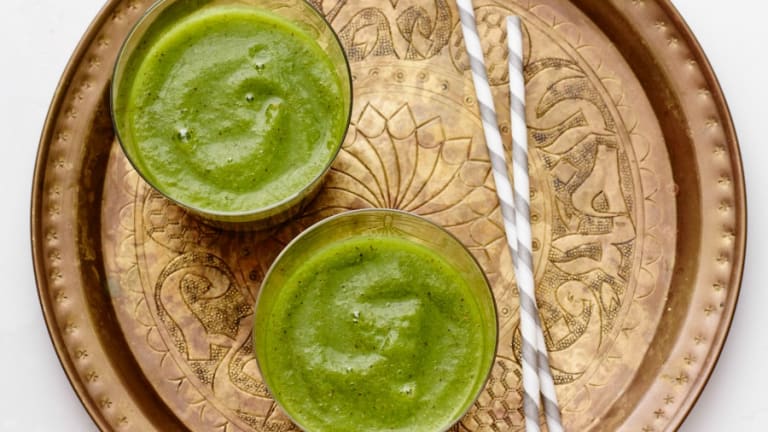 How To Cleanse After A Holiday or Vacation + 9 Recipes
While the title here says cleanse, I don't really believe in cleanses in the strictest sense of the word.  I don't believe in detox either. The truth is, our bodies are truly amazing in all they can do and they naturally cleanse and detox every minute of every day.  That being said, there are things we can all do to help get back to a healthy routine or start one after a holiday of indulgence. 
It doesn't matter what you did before, it doesn't matter if you're going back to work or stuck at home, you can find your way to a healthy diet. 
Our Fresh Families meal plan provides tons of inspiration and easy, reliable ways to get back on a healthy track in the right way. Some tips from the plan include focusing attention on whole foods. We also eat lots of whole grains, beans, lentils, fresh or frozen fruits and vegetables, lean meats, fish and nuts, and seeds. When you join our healthy meal plan, Fresh Families, you will start with a 2 week Fresh Start, our version of a cleanse, one in which the whole family can participate.  It is a 2 week period where we clean out all the processed foods and sugar from our diet.  
Cutting out processed foods and sugar is the first step to a proper cleanse, but it can be challenging to take this step, especially with the responsibility of getting family friendly dinners on the tables.
We make it easy for you by including weekly menus with shopping lists. We also have a great community Facebook group where you can get advice and encouragement from new friends and myself, (a certified nutritionist).  
We have a lot of delicious healthy recipes right here, but on Fresh Families all the recipes follow our healthy guidelines, include nutrition information, are one pot or pan and less than 10 ingredients.  
Still, if you're not ready to sign up or just want to focus on some healthy dinners for your families here are 9 favorite healthy meals you can make this week. 
Healthy Family Friendly Dinners