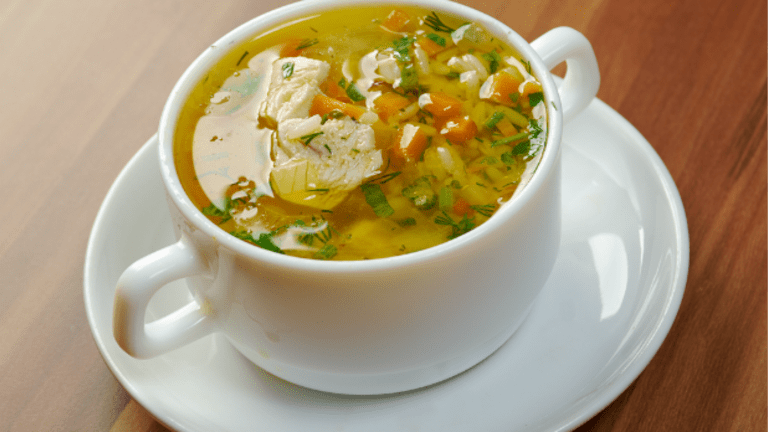 Healthy Rosh Hashanah Menus
Every year, Jamie and I along with our amazing contributors post tons of holiday menu ideas to get those creative kitchen juices flowing!  I always have health in mind when I share my menus, but sometimes, I give in to the "it's only once a year" mentality.  
Rosh Hashanah is not only the beginning of the Jewish year, but it is the beginning of a month long marathon of cooking and eating. It is not the easiest time to stay healthy and it is almost impossible not to gain weight. So my goals for myself and for you is to limit the damage.
Here are 2 healthy holiday menus I put together including recipes excerpted from our Fresh Families Healthy Meal Plan, the meal planning program that helps you stay healthy and organized through the holidays and throughout the year.  Complete with an app and customizable menus you will love our plan. 
In the meantime, I offer you this tip.  
Pile on the veggies. Everyone feels they have to cook and serve over the top for the holiday and that is great, just add vegetable dishes instead of more meat and starch. 
This year, I hope to inspire healthy eating with 2 spectacular menus that doesn't sacrifice on flavor.
MENU 1
Challah is basically the nutritional equivalent of cake, so it is hard to consider challah healthy, especially at the start of our meal.  So how do you keep you keep your challah from stuffing you?  Make your own and stuff it with dates (dates are high in  vitamins and minerals and fiber) the trick is to stick to a sensible 1 slice.
Remember my tip? I like to start with a few healthy spreads on the table, I try and pick ones with lots of vegetables, like my favorite Matbucha which is like a Middle Eastern salsa spread.  I also can't get enough of this Zucchini Butter that you can enjoy with or without the bread and the Dukkah (it's not actually butter, it's just the way you cook the zucchini that makes it buttery smooth).
SWEET POTATO LEEK SOUP  or WILD RICE CHICKEN SOUP
Serve a hearty, yet low calorie soup filled with vegetables.  It is officially fall when Rosh Hashanah begins, so a warm comforting soup with the flavors of fall is always welcome.  It is also a great way to feel satisfied and full without adding too many extra calories.
This yummy chicken dish smells so good the neighbors are always asking for leftovers.  It can be prepared ahead of time and reheats remarkably well, despite the fact that it uses chicken breast which can dry out easily.  You can also mix-in chicken thighs for the dark meat fans at your table. Any leftovers make the most delicious chicken salad or sandwich wraps.
ISRAELI COUSCOUS WITH ROASTED VEGETABLES
This family favorite adds colorful roasted vegetables to brighten up an otherwise dull side so you get lots of veggies and less carbs.
Cauliflower is another versatile side that can pair well with Asian, Italian and Mediterranean cuisine.  It's better than potatoes and better for you!  I can't get enough roasted cauliflower and neither can my kids.
APPLE PECAN CRISP or POACHED PEARS
You can't beat an apple crisp for Rosh Hashanah and it really doesn't need too much sugar.  I always make it with oats and whole wheat flour.  For a little decadence, you can go ahead and serve it with some homemade (or store bought) non-dairy ice cream.  For an even lighter dessert go with Poached Pears, these are poached with Pomegranate Wine special for the season.
MENU 2
I absolutely love this chopped salad, it is so simple and uses veggies you usually have on hand, but is the perfect combination of crunchy, sweet and tangy.
This flavorful blend between a soup and stew was one of the highest rated on the challenge. Many people even made it in the slow cooker. It is a bit more work, so it's perfect for a special holiday like Rosh Hashanah. 
Serve with whole wheat couscous.
I don't normally recommend serving two meats, but it is Rosh Hashanah, so make the second one a lean chicken dish that makes great leftovers.
GRILLED FENNEL WITH TOASTED QUINOA
Another favorite, you can feel free to broil instead of grill, but do not miss this dish!!! It will surprise you.
Keep the extra toasted quinoa for your morning yogurt bowl.
BROCCOLI AND CAULIFLOWER KUGELS
Because I know you feel you need to have a kugel, here you go. Check out the surprise secret ingredient and see how we keep the calories down, but the flavor up.
For dessert, if you can stick to a fruit salad or this crisp using any fruit you can have or want it will be your best bet.
If you make something more decadent try making something in mini muffin tins to keep the portions down.
All the recipes above are healthy, filled with veggies and low in calories. Of course if you eat it all plus challah and apples and honey you know the calories will rise, but at least we have limited the damage.
To a healthy new year.
If you like these recipes and want more, you can join our Fresh Families Healthy Meal Plan any time. 
Share your traditional menu ideas below and I will give you some tips on how to make them even healthier.