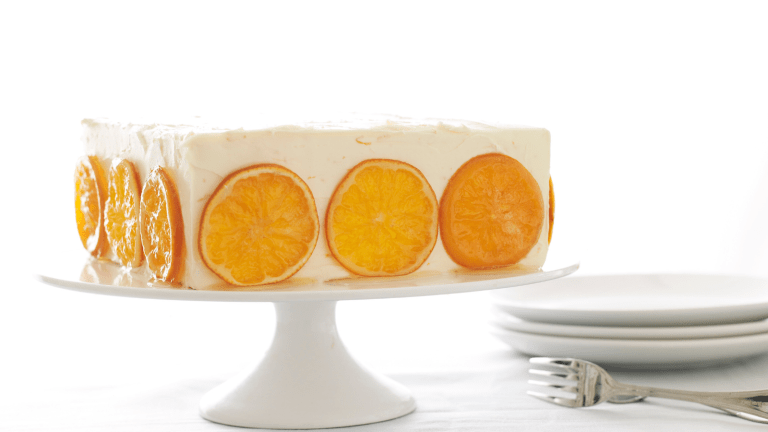 15 Honey Cake Recipes For Rosh Hashanah
Honey is the most universal symbol of Rosh Hashanah. As everyone looks to wish one another a Sweet New Year. We take that phrase for granted as we have heard it so many times over for so many years running but it is such a beautiful wish. We use adjectives like good and great and wonderful to describe experiences, hopes and dreams but sweet is a quite beautiful word, it conveys something more than the commonly used positive adjective, it conveys something warm, something homey.
Rosh Hashanah is the time when we ring in the Jewish New Year, and we want to do it in a sweet way.  As we dip our apples and challah in honey and we bake up our favorite honey cakes we are driving home the message to ourselves and to everyone around us that this year will be a sweet one.  
So let's get cooking. Everyone seems to have a classic honey cake they love, but everyone also likes to try something new, so here we have compiled 15 different honey cakes from classic and easy to modern and whacky to individual cookie version, we have the honey cake you're looking for this year.
Tips for baking with honey: 
Briefly microwave your honey (for about 10 seconds) before measuring it for your recipe. This makes the honey come out of the container much more quickly. 
To save yourself a sticky mess, spray your measuring cup with some non-stick cooking spray or use oil first before honey in measuring out ingredients. 
Now try one of these honey cake recipes and let us know your favorite.
CARROT SPICE CAKE WITH HONEY GLAZE
In this carrot spice cake with honey glaze, the brown rice flour gives the cake a very soft texture that allows the flavors of the spices to come through. The glaze is not required; you can always just dust the cake with confectioners sugar.
When you want your honey cakes bite-sized!
For those who need gluten free we have the honey cake for you! No one needs to miss out this year. 
This honey cake can be made with any honey, but I am a big fan of Buckwheat honey. For the health benefits and the flavor, it is my honey of choice and really makes this a rich-tasting cake. I add lots of spices and extra ginger too so this is more than your traditional honey cake. Oh and don't forget the chocolate glaze and stick to a small piece it is a rich cake.
Rich with apples, honey, cinnamon, ginger, pomegranate tea, and peach brandy-this crown apple honey cake is so moist and delicious. Before serving dust it with powdered sugar. 
ORANGE BLOSSOM SPICED HONEY CAKE
Using this flavorful honey totally changes up your honey cake. 
 Instead of making an average honey cake this year, jazz up your recipe with a crunchy streusel topping! Here is my adaption of the honey cake my Savta always made for Rosh Hashanah, if you don't eat nuts on Rosh Hashanah save it for a time when you do. 
HONEYCOMB APPLES AND HONEY CAKE
This honey cake uses olive oil for a healthy, non-dairy fat that keeps the cake light and flavorful. You can make this cake in any size pan, but we love the way it looks when using this Honeycomb Pan. 
This pudding is similar to a dense cake with a rich date and honey flavor. Served warm with Honey-Whiskey sauce, this pudding is a comforting dessert.
This basic honey cake recipe freezes well, so you can save any leftover for Succot. Just make sure to test for doneness, because cooking time can vary from 15-45 minutes depending on your oven.
ORANGE HONEY CAKE WITH ORANGE MOUSSE
Break out of the box with this honey cake recipe, which fuses orange and honey. Apples will be so jealous!
These honey crumb doughnuts have just the right amount of sweetness with a touch of honey flavor. They are soft, tender, and sweet and the crumb topping adds a bit of crunch. These doughnuts are the perfect way to end your holiday meal and I love the idea of an individual dessert that is all dressed up and ready to be served to family and friends. They can also be made into muffins or mini muffins.
This year, cupcakes and muffins were increasingly popular, with more cupcake shops opening and more unique and healthy options of muffins available. Take the trend home with these perfectly portioned Honey Cake Muffins, perfect for dessert and a sweet breakfast on Rosh Hashanah.
If you are looking for a decadent cake soaked in honey, this is it! This cake is super moist and sweet with a prominent honey FLavor that pairs perfectly with the whiskey.
Moist and easy to bake, this cake is a winner. For a smoother, more uniform taste and consistency, combine all wet ingredients first.
This cake is the perfect dessert for the end of a big meal. It's tender, light, and airy and has just the slightest touch of honey. Honey angel food cake is a great alternative to the traditional sweet, dense, and heavy honey cake. The glaze is optional but highly recommended! 
Now, I know you will have a SWEET New Year.
Get more Honey Cake Recipes here.