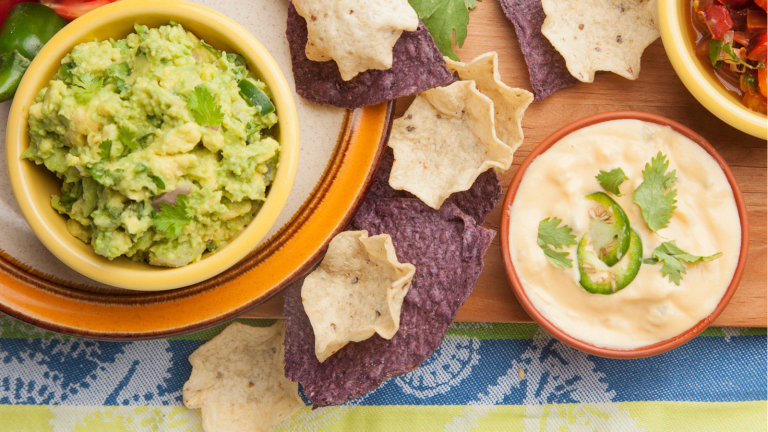 New Year's Party Platters In 20 Minutes Or Less
One year I judged a food competition at the Nachum Segal Network. We had a blast and it was a fun, food-oriented competition among the talented staff at the network. The competition was close. 
The winner of the Chopped-style competition beat his competitors simply because of ONE unique item he produced: 
He made the most incredible pickled shallots. 
It was that ONE component on his plate that put him in the lead. This reflects a secret of many chefs and party planners. You don't need to spend lengthy amounts of time making every component. 
Use fresh, store-bought ingredients and focus your energy on that ONE amazing component and you will have immediate success and awesome feedback from your guests.
Here are 7 examples of how to make your own party platters in 20 minutes give or take, all focusing on ONE special ingredient that makes it special. 
THE FRUIT PLATTER
For instance, take seasonal and stunning fruit and concentrate your effort on a two-minute Greek-yogurt dipping sauce and your platter is done.

Pre-form fruit kebobs or cut up a variety of fresh fruit, place on platter with some kebob sticks and allow your guests to customize their fruit kebobs. 
MEXICAN PARTY PLATTER
Similarly, our Mexican-inspired platter places emphasis on a homemade jalapeño cheese sauce.  You can also make your own guacamole and salsa or you can buy them and serve alongside an assortment of tortilla chips. 
THAI PLATTER
For the Thai platter, I focused on the meat!!  Get the recipe for this BEEF LARB WITH CRUNCHY WONTON SKINS AND THAI SWEET AND SOUR SAUCE, this one is a bit more involved and very unique.  You can also serve Summer Rolls and/or Satay for a Thai party.
DELI PLATTER 
And for the deli-inspired party, I focused on really succulent five-minute sausages in-blanks, follow this recipe but use sausage.
CHEESE PARTY PLATTER
For the most successful cheese platter I have ever served, I focused on creating complementary dishes such as apple endive cups and homemade cranberry chutney.
You can serve your cheese platter on a blackboard tray and use chalk to label the different cheeses.  I also love sweet potato chips on the side. 
These next 3 platters focus more on presentation but they also have at least one special homemade treat. 
This gorgeous platter is highlighted by the delicious Beet Cured Gravlax and a few cream cheese dips, get the recipes and instructions here. 
This deli platter features a yummy mint sauce and especially sliced veggies for a unique take on a deli platter. 
Enjoy all your favorite Israeli salatim with this stunning presentation.  It's easy to pull together a salad and some spiced up cheese.  Order our favorite Jamie Geller Za'atar to use on your Israeli platter.