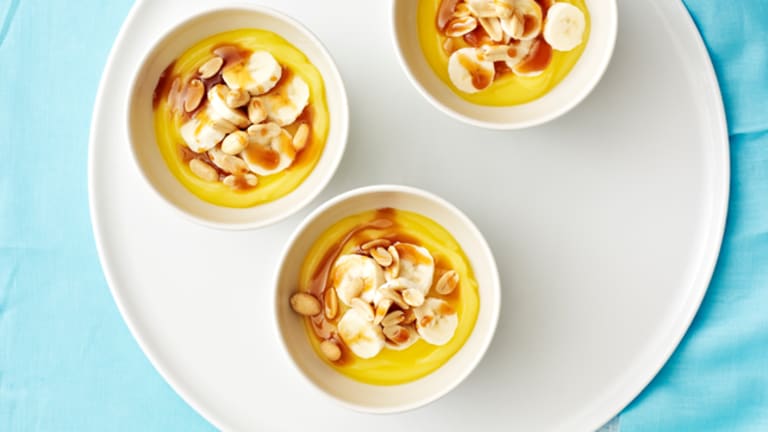 Comforting Custards and Puddings
The transition of summer into fall is my absolute favorite time of year. Because of back to school, you're thinking. Well, in part, perhaps, but there's much more: this is when the oppressive mid-Atlantic cloak of humidity vanishes, the air crisps up at night, the leaves turn all the gorgeous colors of the rainbow and the October sky is the brightest blue of anytime else during the year. Don't even get me started on the anticipation of Thanksgiving, my favorite meal. But I digress…
Autumn flavors are sentimental, powerful, infinitely memorable. Pumpkins , hearty soups and stews, and desserts with deep, warm fall spices leave delicious lasting impressions. Some time ago I discovered an easy shortcut to infusing warm, spicy flavor into autumn desserts: concentrated chai tea. Left undiluted, this product packs a sweet, spicy punch and instantly adds depth of flavor to desserts such as cakes, muffins, quickbreads and custards – just substitute it for some or all of the other liquids in the recipe.
In honor of the official start of pudding season in October, I recently made rich Baked Chocolate Chai Custards with Spiced Cream (gluten free). The perfect dessert for this time of year, these custards contain the richness of chocolate, the warmth of exotic spices , the comfort of a soft pudding and best of all, the ease of preparation. 
But there's more, check out 12 comforting puddings and custards and pick your favorites. 
Puddings and Custards