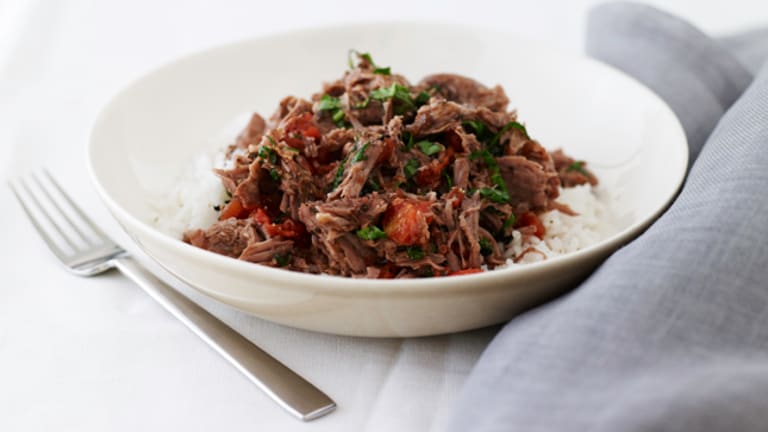 Cooking Lamb In The Slow Cooker
We love using our slow cooker for Shabbat cholent, but it is also one of the best tools in your kitchen for getting weekday dinners done with less fuss.  We shared our favorite Beef Slow Cooker Recipes and Vegetarian Slow Cooker Recipes. What's left?
Lamb – the national meat of Australia! And have I got a recipe for you. It's easy to prepare and fit for a king. 
To some people, lamb is an acquired taste. It can be chewier than beef – but nobody can say that about these slow-cooked versions. So grab a great bottle of Australian kosher red wine and enjoy these unique and satisfying recipes!
Shredded Lamb with Tomatoes and Basil over Rice 
Just try this recipe and tell me your mouth doesn't water.
Spinach Lamb and Leek Slow Cooker Stew
For a different lamb dish that is just as delicious, a real one-pot hearty meal try this!
For some more traditional flavors. 
This one was made for long cooking but is equally great for a weeknight 8 hour cook time. 
Lamb shanks are the perfect slow cooker choice of meat, low and slow creates fall of the bone delicious lamb. 
Do you have any favorite lamb recipes to share or Australian reds you can recommend?