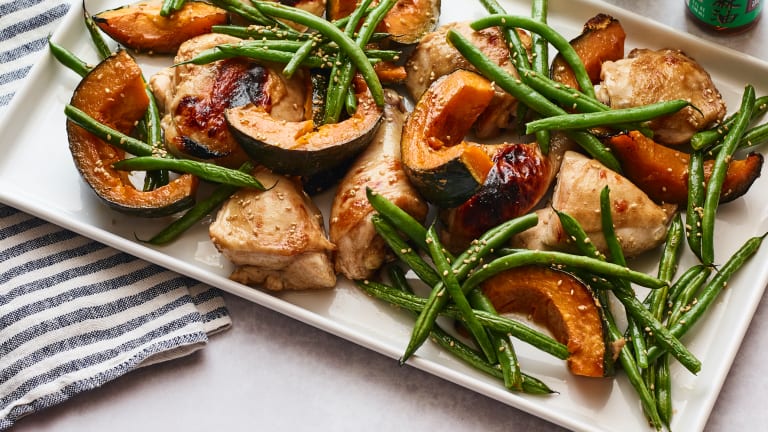 Healthy Sheet Pan Dinners
Sheet pan dinners help us create family-friendly dinners in no time, with little clean up, especially if you serve straight from the pan.

We love sheet pan dinners because they're easy, but they also help us make dinner healthier. It is easier to control how much EVOO you use than in stove top cooking, plus you will retain most of the nutrients in the vegetables when roasting.
All you need to make a great sheet pan dinner is some green vegetables, starchy vegetables and lean protein. We love breaded chicken for schnitzel, chicken drumsticks, meatloaf, fish sticks, salmon, or steak – toss with a little EVOO and some spices and a healthy dinner is minutes away. 
11 Healthy Sheet Pan Dinners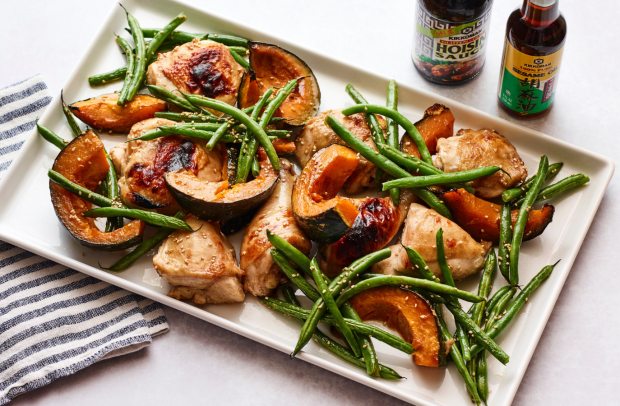 The only issue with sheet pan dinners is how much you can squeeze onto one pan, so now is the perfect time to buy some new extra-large sheet pans.

Measure the inside of your oven, go to Amazon and find the largest sheet pan your oven can accommodate, now you're ready to enjoy all our 1 pan dinners.