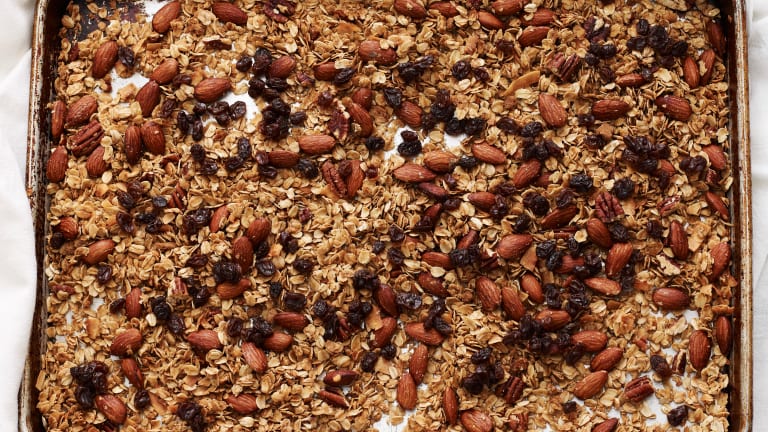 Make Your House Smell Amazing With These Healthy Treats
On many a cold winter New York mornings I would drop my then 2-year old son off at his play group to the smell of hot, homemade granola.  It was intoxicating.  Sweet and syrupy the power of suggestion was enough to make me demand that his teacher let me taste, just a little, for research purposes of course.  Teacher Rivky as she was known ran the play group out of her home and was all too happy to cater to my "research".  She was such a giving person and always sent me on my way with a granola care package big enough to feed me and the growing baby in my belly.
I love the simplicity of the recipe and the fact that almost any substitution works.  Instead of raisins use dried cherries, cranberries or blueberries.  Instead of almonds try walnuts, pecans or peanuts.  If you have the palate of a pregnant woman you can just add all of the above.  Warning - don't burn that precious palate of yours - wait at least 15 minutes for your granola to cool before taste testing, for research purposes of course.
Here are 11 granola recipes that you can make daily so your house always smells so good you could eat it. 
Healthy Granola Recipes Make Your House Smell Amazing