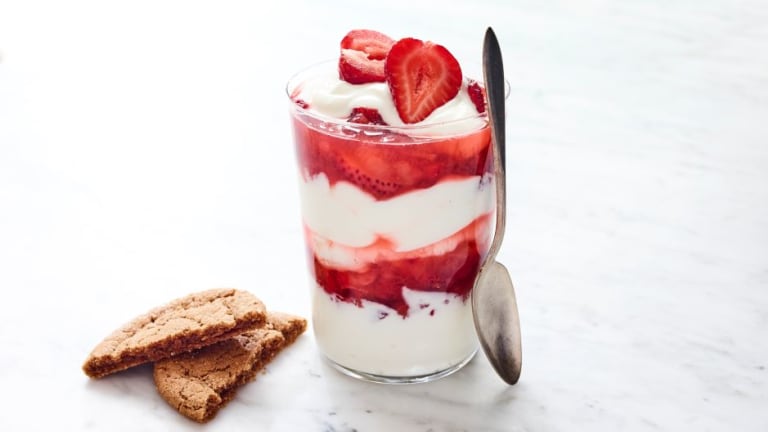 Sensational Strawberry Recipes - What To Make With Strawberries
Strawberries are my favorite fruit. They are available all year round but are really best from May through July. 
There are roughly 30 different varieties of strawberries, the most common being a hybrid. Most people who love the bright red berry have never tasted a wild berry. Wild strawberries are drought, frost, and disease resistant and if you love berries as I do, then seek out wild strawberries at your local farmer's markets. They are available from June through November.
I only use organic strawberries. The berry is delicate and does not have a skin that can be scrubbed, so any spray that is used in farming cannot easily be washed off.
My favorite strawberry dessert is simple and classic - Strawberry Shortcake. I do not want any bells and whistles in my old fashioned shortcakes, just butter and juicy berries. This recipe is only really delicious with butter and real whipped cream. It is simply not the same with margarine and non-dairy whipped topping. The best berries deserve the best ingredients and this recipe delivers. 
Short on time? No prob
Make the shortcakes ahead of time and freeze them. Allow them to thaw at room temperature before serving.
I love homey fruit desserts. Nothing says comfort like the smell of Strawberry-Rhubarb Crisp baking in the oven. This dessert can be made for Shabbat and can be served cold or warmed for Shabbat lunch.
Strawberries and rhubarb team up again to create one of my favorite combos - Crispy Pan-Roasted Duck with Strawberry-Rhubarb Chutney. This is a springtime favorite. The assertive duck is complemented by the sweet and sour chutney. The dish is mouthwateringly delicious and pretty.
Here's something simple - Homemade Strawberry Jam. Easy to do and nothing tastes better than homemade!