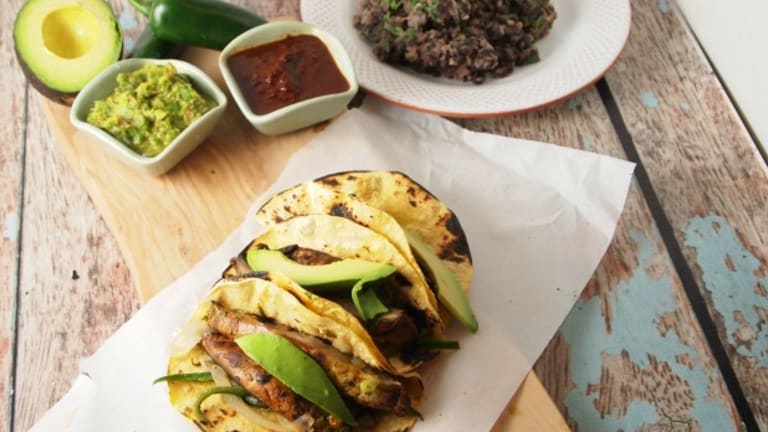 Meat Free Tacos
Tamar is the queen of meat free tacos. She is always doing vegetarian versions of meaty recipes and is especially into toppings bars where there are like 100 options so each kid in the family can build their own. I always kinda knew this about her but really learned it when we developed the 28 Day Challenge, the precusor of our Fresh Families meal plan. One of my favorite recipes, that she introduced me to during the testing phase was Bimbimbop (Korean Rice Bowl). It's snatched right from her repertoire of signature, vegetarian, customize your dinner, creations.
The other week we had tacos for Shabbos, yup shabbos - at the kid's request. I filled mine with spicy tofu crumbles, refried beans, and black beans (for good measure), guac, salsa, lettuce and soy sour cream (only cause we did also serve meat as an option). Mushrooms are great meat sub for taco night too. The best part about meat free tacos is loading on real, dreamy, sour cream! 
10 Meat Free Tacos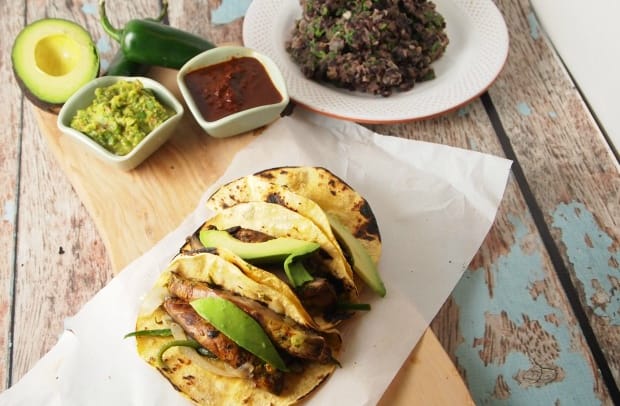 Tacos are so popular they even have a day associated with them. According to Wikipedia, Taco Tuesday is a custom in many US cities of going out to eat tacos or in some cases select Mexican dishes typically served in a tortilla on Tuesday nights.
It is a real thing!!! But the classic taco of ground beef is only where it begins, there are so many ways to wrap a tortilla or fill a hard taco shell and some of the best don't even need any meat at all.