What's the Jewish connection to brisket?  Find out in this video. 
The 3 golden rules of cooking brisket are:
1. Brown before you braise
2. Rest after you rub
3. Cook it the day before
Watch the video for full explanations of these rules. 
Now choose from one of my favorite 15 brisket recipes with different techniques and flavors to help you master brisket forever.
15 Favorite No Fail Brisket Recipes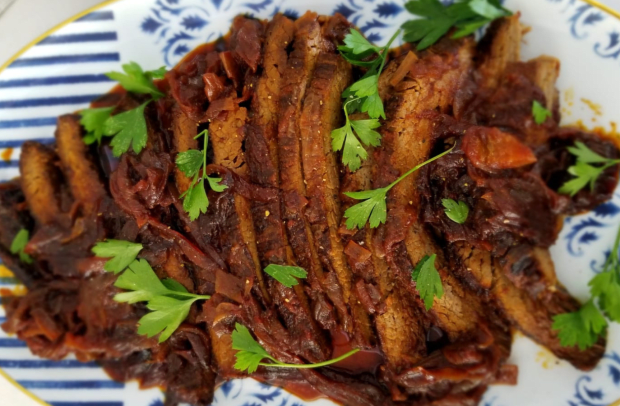 Learn more how to's of brisket with guides and videos in our Brisket 101 section.