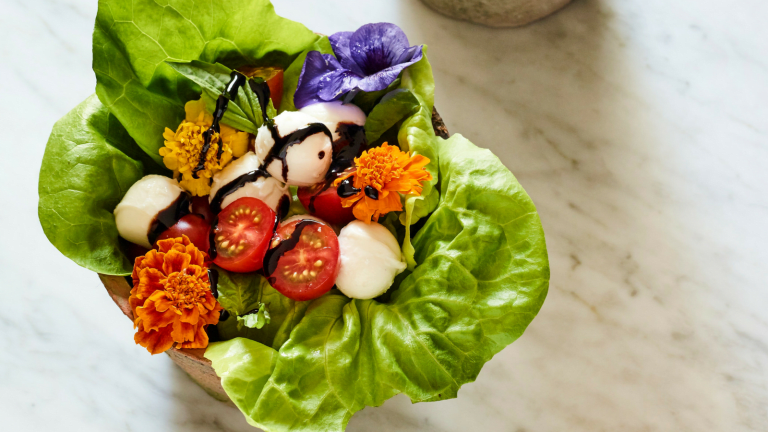 Dress Up Your Salads For Shavuot
As the weather gets warmer and the days get longer, we long for fresh vibrant salads to brighten up our meals, especially when entertaining for Shabbat and holidays. 
Don't let salad haters get you down, prove that salads are not the sad diet food no one really wants. Let the salads take center stage. Use great quality fruits and vegetables with gorgeous, vibrant colors and you will find the possibilities are endless. 
Shavuot arrives at one of the most fabulous times of the year. The weather is gorgeous and the most amazing spring produce fills the shelves at local produce and farmers markets. Crisp salads and tangy dressings offer a perfect counterpoint to the many sweet dishes served on Shavuot.
Some of our favorite Spring/Summer vegetables include asparagus, spring onions, apricots and avocados; all which make incredible additions or starring roles in the following salads which offer up some new ideas and ways to present and think about salad. 
This year, try new, bright, and impressive salads, showcasing fresh summer ingredients. These spectacular salads require minimal preparation and are a quick, easy way to infuse color and freshness into all of your spring/summer meals, picnics, and parties.
Easy Fluted Salad Baskets - not exactly a salad but something to dress up your salads even more are these homemade edible salad bowls
These salads are perf on their own for a light lunch or a great accompaniment to your backyard barbecue.
What's your favorite salad ingredient? Let me know in the comments below!
Looking for something a little sweetere? Check out our Fruit Salads for Every Season.