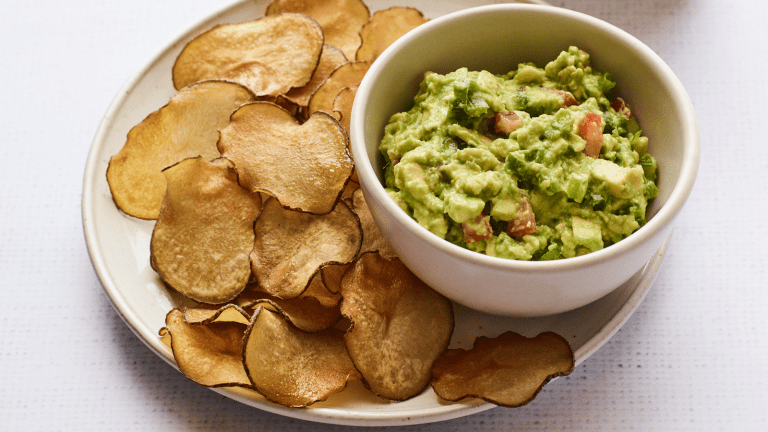 How To Host A Football Feast The Easy Way
If you haven't figured it out yet,  I love, love, love to entertain—as long as it's easy entertaining—and the Super Bowl fits the bill like no other. 
The Game has become a quasi-national holiday; even people uninterested in football tune in with friends. And because it's all finger foods, the prep, service and clean up couldn't be easier. 
So whether you're hosting your own (read this guide), or need to bring a dish to a friend's, here are some easy treats for your Super Bowl party.
Super Nibbles
Store-bought kosher chips and nuts are an easy solution but making your own puts you in the creative driver's seat.  We love these Wasabi Potato Chips or these Wasabi Kale Chips.  You can also make your own hot and fresh Tortilla Chips or Spiced Pita Chips.
Super Dips
Dips are the heart of an easy, breezy get together. Just add chips and you've got an instant party!  We love this Israeli 7 Layer Dip which can be made dairy or parve, our Green Goddess is always a hit, and this Sesame Dip is a fun changeup. 
Super Sips
Have plenty of soda, beer, water, and juice on hand so your guests don't go thirsty. Add a signature drink or cocktail to give your kosher tailgate a little something extra, like this Triple G Cocktail or a Bourbon and Beer cocktail.
Super Apps
I know, I know, you're already full, but just in case the half-time show is lame, how 'bout some more substantial fare. Heat up some ready-made kosher appetizers like kosher chicken wings or mini pigs in a blanket or make some of your own.  SRIRACHA HONEY CHICKEN POPPERS are amazing, SPICY DOG POPPERS IN BLANKETS make it your own, and CHICKEN STUFFED JALAPEÑO POPPERS are to die for.
And for dessert, try a fruit platter with my guide on HOW TO CUT AND PLATE A MELON and/or some good 'ole parve chocolate chip cookies.
Are you ready for some football!?! Go Team!
Do you watch the Super Bowl? What do you serve at your Super Party? Leave us a comment and let us know.