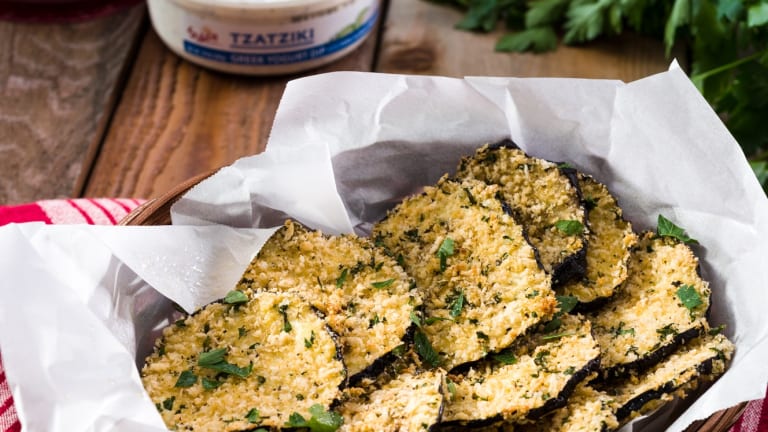 How to Prepare Eggplant, Plus 18 Excellent Eggplant Recipes
Eggplant, aka aubergine, is often an under-appreciated fruit. (Yes, it's actually a fruit, not a vegetable!) It is low in calories, naturally low in sodium, and jam packed with nutrients. 
Eggplants are excellent sources of iron, calcium and fiber. Eggplant also contains important phytonutrients with antioxidant activity. Eggplant has been found to improve circulation, prevent cancer and lower bad cholesterol.
Make sure to buy younger eggplants with a firmer skin to ensure maximum health potential.
Since it is very bitter in taste, we recommend that you salt and rinse your eggplant prior to cooking. This process also helps to reduce the amount of oil which it may absorb when cooked. Follow these instructions for a tastier and healthier eggplant:
Slice the eggplant, then sprinkle with salt and mix to ensure the salt is evenly distributed.
Leave salted slices in a colander for at least 30 minutes (this will drain the bitter juices, so leave it in the sink or over a large bowl). 
Rinse the slices well.
Pat slices with a paper towel. They are now ready to cook!
18 Eggplant Recipes