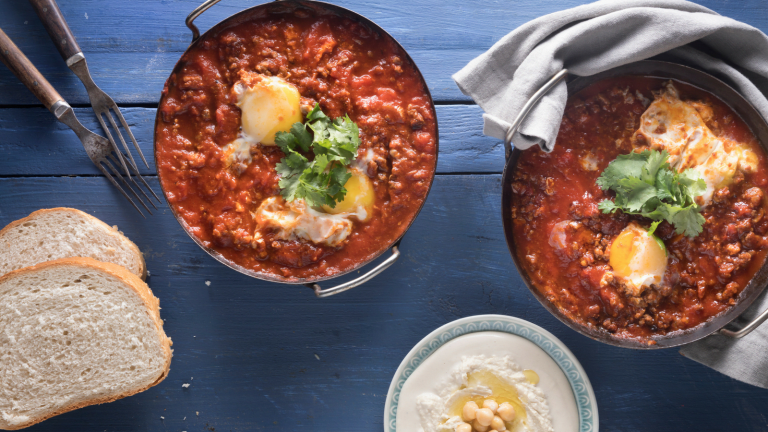 Shakshuka 16 Ways
I'm kind of a connoisseur when it comes to Shakshuka. The fact that I have ordered it in most every restaurant that serves it should certainly qualify me as an expert of some sort, dontchya think?
I have had Spinach and Cream Shakshuka at Café Rimon in Mamilla, an open air mall outside the Old City of Jerusalem. I have had Leek and Eggplant Shakshuka at Gavna an outdoor cafe overlooking the Judean Hills in the Gush and I have had the traditional tomato and pepper Shakshuka at café chains across the country and at Ikea's kosher cafeteria in Rishon L'Ziyon. I have eaten Shakshuka both with and without both Feta and Bulgarian cheeses, both with runny and firm yolks and both spicy hot and not spicy enough. I love it. In truth, I just adore it still, this after years of making it my mission to try every Shakshuka in Israel.
The ultimate Israeli one-pan breakfast or anytime meal, Shakshuka is a dish of eggs poached or baked in a sauce of tomatoes, peppers and onions spiced with cumin, believed to be of Tunisian origin. 
And just to alleviate your concerns I have indeed officially taste tested Shakshuka for Breakfast, Lunch and Dinner so I can assure you that it works well for all times and meals. Great for a crowd (because it kinda feels exotic – think of it like eggs dressed up in a slightly spicy sauce) it can be "beefed" up by adding feta, spinach and/or sautéed eggplant. Serve hot, straight out of the pan with fresh bread and salad for a literal meal in minutes. Great idea for Passover too (just serve it with Matzah)! 
From shortcuts to meat versions, we have all kinds of Shakshuka recipes for you, I hope you enjoy them as much as I do. 
Shakshuka 16 Ways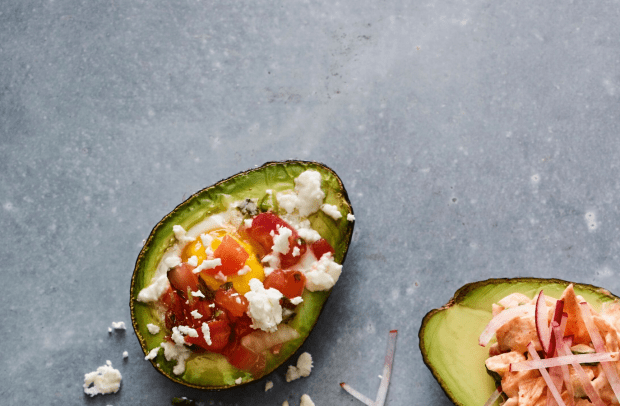 See how easy it is to make the both the basic shakshuka with red sauce and the green shakshuka.