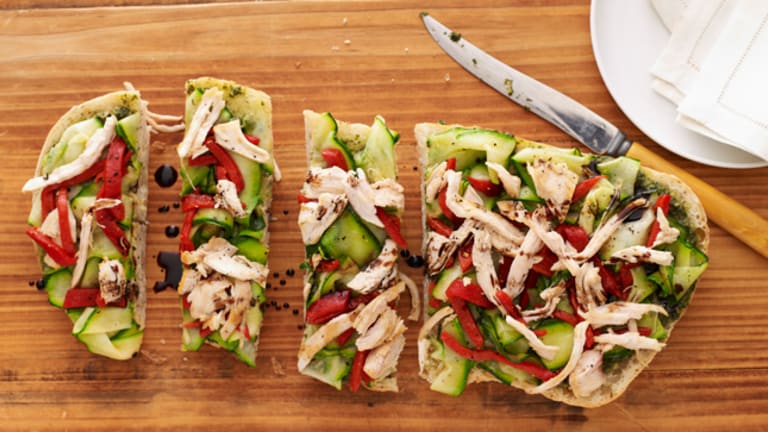 The Best Way To Use Leftover or Rotisserie Chicken
My husband has this thing he's always saying. Ready for it?
He's always telling me to "eat the house". It really drives me nutso. It just sounds so barbaric. When we were younger my sister always said "busted" when I was caught with my hand in the cookie jar. I always thought "busted" especially the way she delivered it sounded kind of truck driver-ish. And I pretty much thought nothing could annoy me more than her "busted". Comes along hubby with "eat the house" and I almost forgot about "busted" until now.
Anyone here have any clue what he means by "eat the house"?
"Eat the house" is Hubby's way of saying 
But what he is really saying is 
I know it's a sin to throw out edible food but I can't help but cook for an army and there are only so many times I can look at the same food. Right?
We used to have this great column years ago called rightovers where we took leftovers and remade them into something new and improved and considerably different. That's why I love this BBQ Chicken Sandwich. 
You can use leftover soup chicken and/or roast chicken and/or grilled chicken (even dried out chicken that doesn't have much life left) from Shabbos or last night's dinner and give it a makeover worthy of a before and after pict. I adore the color, texture and creamy taste of fresh sliced avocado with the sweet saucy shredded chicken. But of course feel free to stretch the meal even further (if you don't have that much leftover chicken) by piling on lettuce, tomatoes, sprouts, cucumbers or whatever other leftover fresh veg you have in the house.
When I come up with a creative way to "eat the house" I am super proud of myself and it makes hubby's chorus a little less annoying. Not too much less annoying, but just a little.
Whether you have lots of leftover chicken or easy access to Rotisserie chicken from your local market, take advantage of the shortcut.  This week turn your leftovers into quick weeknight dinners and pack it up lunches with minimal ingredients!!!
Get our recipes for the best dinners that no one will know used leftovers. 
Dinners with Rotisserie or Leftover Chicken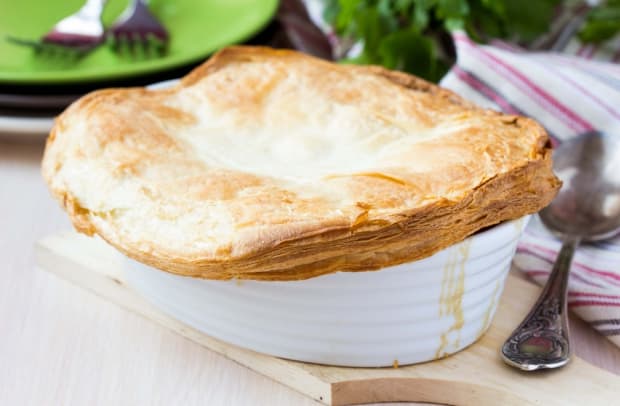 What's your favorite leftover makeover?