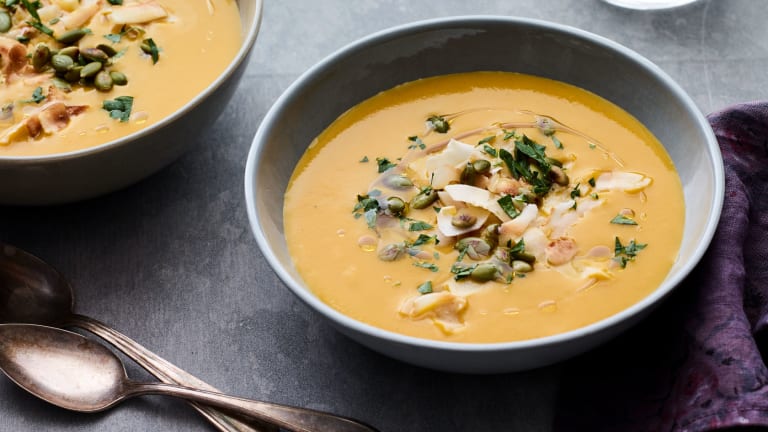 9 Turmeric Recipes That Are Healthier Than They Look
I always thought turmeric was only good for coloring things yellow.  From my rices and soups to my countertops and hands, I didn't always think it was worth it.  Then turmeric became a health food buzz word and now I walk around with yellow hands.  
Turmeric has been found to be one of the most effective foods to reduce inflammation.  
Last year I read all about the anti-inflammation diet, used to prevent many chronic diseases and also to reduce pain.  In addition to getting more fiber, eating whole grains and more fruits and vegetables which I already preach, I also got turned on to turmeric. 
You can go ahead and get it in pill form, but I always prefer to eat my vitamins and then take supplements as extra insurance.  
It is best if you can find the raw root and add it to everything from tea to soup to smoothies.  If you can't find it go ahead and use the ground spice, just buy it as fresh as possible and know you can't use too much, so feel free to double or triple the amounts listed in these recipes for maximum health benefits.  
Here are 9 recipes to help get your yellow on.  
9 Turmeric Recipes That Will Make You Feel Good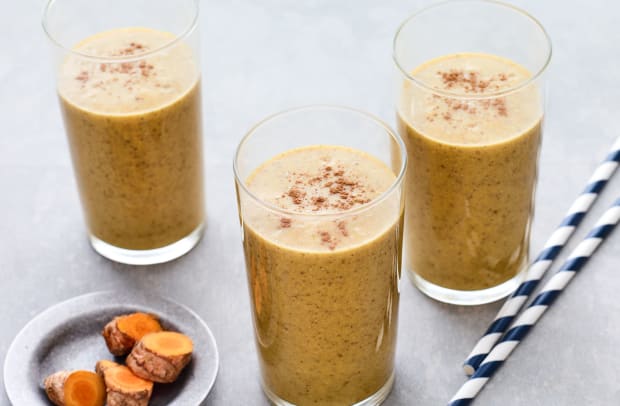 If you are interested in learning about other diets, check out this interesting guide to boosting your metabolism through hypnosis, The Ultimate Guide to Fast Metabolism (and How to Get It). 
Want stories like this delivered right to your inbox? Sign up now for our *free* Jamie Geller Newsletter.