How To Use a Cake Mix and Still Call It Homemade
I confess that I don't always bake from scratch. Well, ok, I rarely bake from scratch. Make that almost never.
People who are dedicated to baking from scratch reach a sort of heavenly state when they are measuring, mixing, pouring. And I understand. I really do. What I especially understand is that sublime aroma wafting through the house when those delectable desserts come out of the oven.
I love those results, but I really have too little time to start the process from step 1. That's why cake mixes are made for people like me. I keep a stash of cake mixes in my pantry for when I need a cake in a flash. No fancy ingredients are ever needed – usually just eggs, water and/or oil. I always have those on hand.
MORE: My Snowman Cake Disaster Has a Happy Ending
Baking with a mix doesn't mean you have to stifle your creativity. Au contraire, you can play kitchen doctor all you like and come up with lots of variations. Here are a few ideas.
Doctor up your cake mix and no one has to know you didn't start from scratch, you can:
Add chunks of cookies or crushed candies to boxed brownie or cake mix.
Turn a brownie mix into a pie, or pour it into a larger dish then called for – making a thinner layer -- and then pile on other goodies like cream or ice cream, caramel, fluff, or peanut butter, Rice Krispie Treats and/or chocolate sauce (not all at the same time mind you).
Use cake and brownie mixes as a layer in your trifles – fruity or super chocolaty.  
Check out these recipes for cakes, cookies, trifles and more that show you how to turn cake mix into an easy homemade dessert.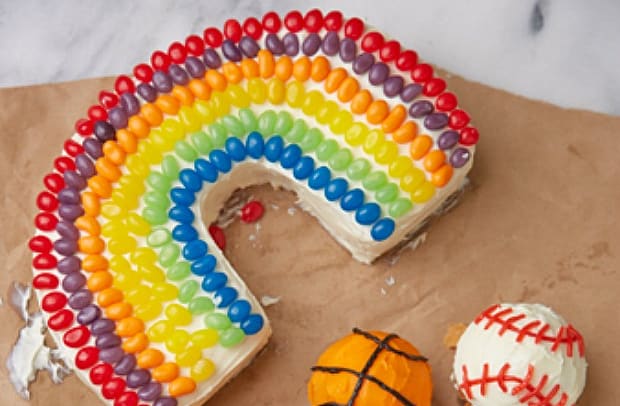 If you love messing around with cake mixes as much as I do, leave a comment with your recipe for a doctored up cake mix.