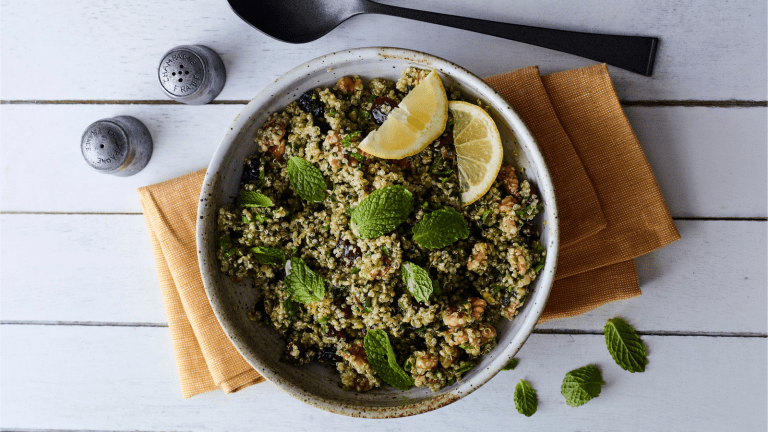 Mint It's More than Just a Garnish
Mint is so much more than just a garnish for desserts. In spring and summer, mint is my herb of choice when I am looking for bright flavors.  Try mint with meat, fish, and vegetable dishes.

Mint or Mentha is a genus of 25 species of plants with hundreds of varieties in each species.  Basil and thyme are well-known members of the mint family with common culinary uses. What we traditionally call mint is a less well-known herb but one of my favorites.
Mint is a hardy annual plant that is fast-growing and can take over a garden if not kept in check. I grow several different types of mint in pots outdoors.
Mint's Uses
The essential oil from mint is used commonly in everything from toothpaste and mouthwash to candies, liqueurs and some pharmaceuticals.
Mint is a well-known digestive and is commonly made into tea to treat stomach aches and chest pain. Mint tea is also a strong diuretic. Mint is an environmentally-friendly insecticide. Plant some mint near doorways or keep some in a window box and the natural mint oil will drive ants and mosquitoes away.
Cooking with Mint
Mint is often seen as a garnish on dessert plates-though rarely have I ever seen anyone actually eat it! Outside the United States, mint is used in meat, fish, and vegetable dishes. Commonly found in Middle Eastern and Mediterranean cuisines, mint is essential for flavoring main dishes and desserts. The flavor of cooked mint is similar to thyme but slightly more aromatic. For me, mint is my go-to spring and summer herb of choice when I am looking for bright flavors.
Recipes That Show How and Why To Eat More Mint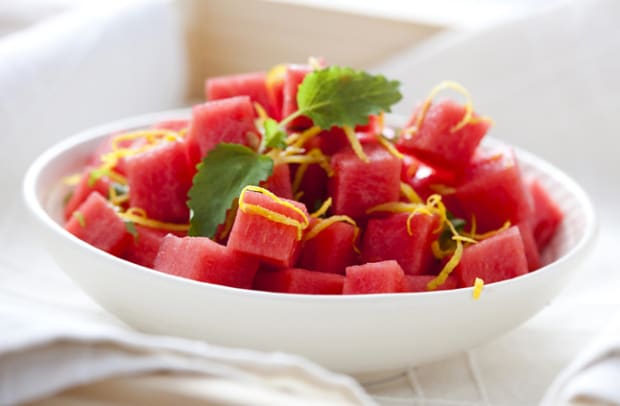 Ready to get minty fresh? What are you favorite uses for mint? Please leave me a comment and let me know.