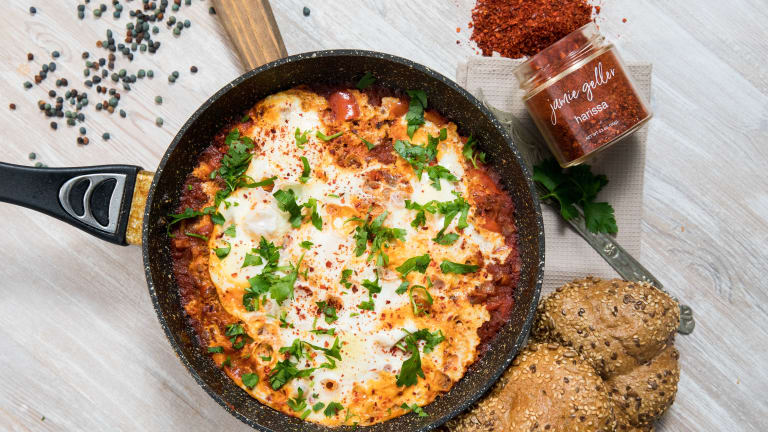 What is Harissa and How to Use it?
Let's get spicy.
Harissa is a traditional North African/Tunisian condiment made from a mix of spicy peppers and spices, often sold as a paste.  When making it from scratch it can be made mild or hot based on the kinds and quantity of peppers used.  
It is an incredibly flavorful sauce that is also incredibly versatile.  Hailed as the ketchup of the mideast, it can be spread on sandwiches, mixed into mayo, added to ground meat, used as a topping for scrambled eggs or a marinade for meat, chicken or fish.  
Harissa can also be found as a dried spice.  Jamie Geller Harissa is a combo of paprika, red chili peppers, garlic, onion, cumin, coriander, salt and oil.  When you add a spoonful of dried harissa to oil or water it can be used just like the paste, but in recipes that call for other liquids like oil or lemon juice, you can simply add the dried harissa to the mix. Jamie Geller Harissa is mild, so if you like it hot, use a lot!
Order Jamie Geller Harissa on Amazon and try some of these red hot recipes.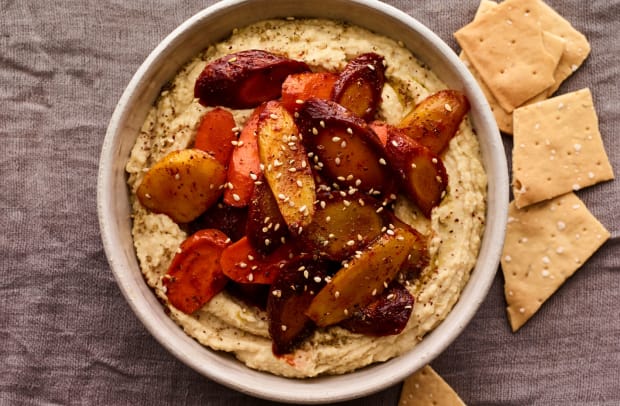 -->>CLICK FOR OUR COMPLETE COLLECTION OF RECIPES WITH HARISSA<<--