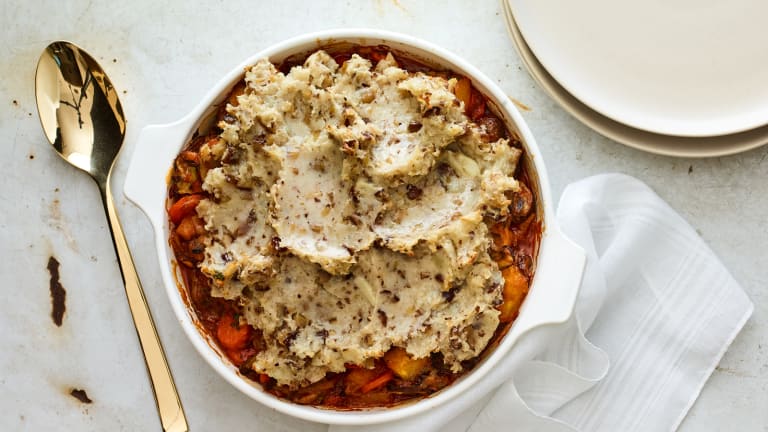 Vegan Passover Recipes Even Your Meat Eaters Will Want
It isn't easy being vegan on Passover, especially if you are Ashkenazi and don't eat kitniyot. No eggs, dairy, beans, rice, etc. is very limiting, but it can be done. 
MORE: Vegan Mains Perfect For Passover
If you are hosting vegans at a meat seder focus on hearty vegetable dishes like the vegan shepherd's pie pictured above.  Here are a few other tips to keep in mind. 
Nuts are vegan and a great way to add flavor, texture and filler to any meal. 
Beets, mushrooms, cauliflower and other root vegetables are all hearty and filling ways to feed vegans. 
Don't forget quinoa and chia - quinoa is in high in protein and very versatile, chia is loaded with omega-3 fats and can work as an egg replacer and delicious filling breakfast.  These ingredients will be a vegan's Passover lifesaver. 
Note: according to the OU flaxseeds and hemp seeds are considered kitniyot, but chia seeds are not. 
12 Passover Vegan Recipes To Take You Through The Holiday
Want more recipes delivered straight to your inbox? Sign up now for the JamieGeller weekly newsletter.