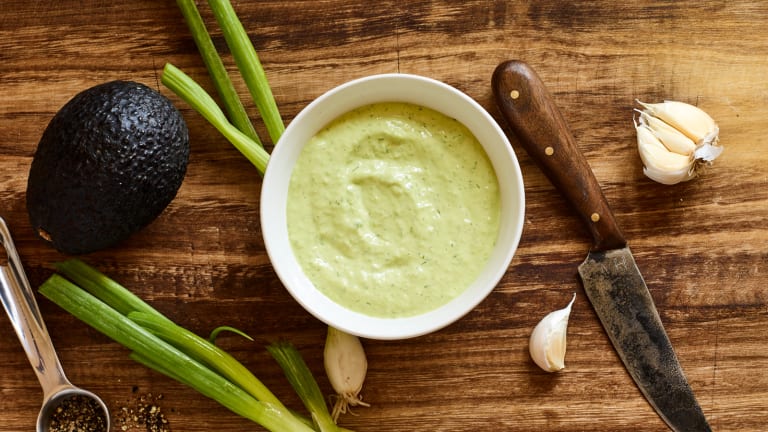 4-Ingredient Blender Sauces
Quick blender sauces take any food to flavor town. A quick whirr in a blender and you are done.
With a nod to several different cuisines you can make all your favorite sauce in under 5 minutes with less than 5 ingredients.  Serve them to dress up your veggies, your grilled or baked chicken, fish and meat.  
These quick sauces will change your life, especially if you have a really powerful blender. 
4-INGREDIENT BLENDER CHIMICHURRI 
This yummy Argentina sauce is amazing with steak, but equally great with chicken, fish and even veg. Learn more about this special sauce and how to use it here. 
Don't get hung up on specific amounts, we are looking for fresh, bright flavors.  We love chimichurri with grilled steaks. 
This sauce is light and very fresh. Raw and ripe tomatoes right off the vine are brightly flavored and perfect for summer. Toss with cooked pasta and serve cold. Sugo Crudo would be delicious with this pasta and brisket. 
Green Goddess is perfect as a dip, salad dressing, or sauce for salmon, chicken, or turkey.  We love green goddess with these veggie skewers. 
Make a creamy no fail hollandaise in your blender. Perfect for homemade eggs Benedict or to dress up veggies.