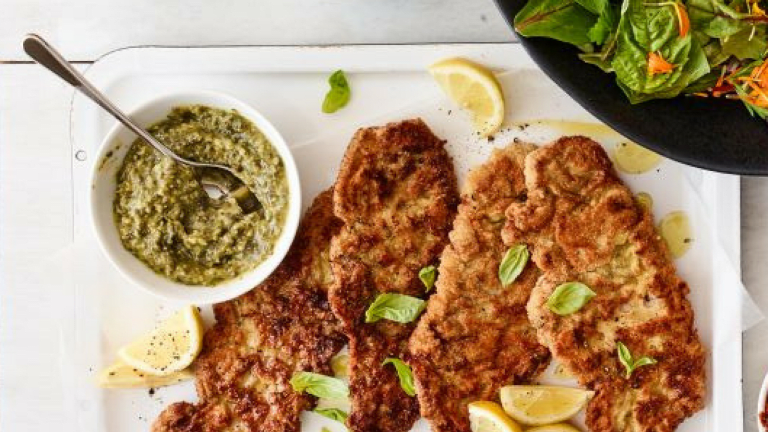 21 Gluten-Free Recipes That Use Almond Flour
With all the special diets around limiting or eliminating gluten or carbs there are so many recipes and new ways people have found to use ground almonds otherwise known as almond flour or almond meal.  
If you are wondering what is the difference between almond flour and almond meal?  The answer is it's all about the skin. Almond flour is raw ground blanched almonds, the skins are removed so the results if a fine white powder, while almond meal is simply ground raw almonds, so there are brown specks mixed in. 
For years ground nuts have been a staple ingredient for Passover, especially for desserts, but now there are even more ways to use the big bag of ground nuts you bought.  From sweet to savory you can make almost any baked good with almond flour, but it's not just a 1:1 sub, best to make something that is tried and true. 
Here are some favorite recipes using almond meal as the primary "flour" source from around the web.  Trust me you will want to make these all year round. 
If you can't get get almond flour, here's a recipe to make your own, ALMOND FLOUR. 
Low Carb Seeded Nut Bread (this one is for those who eat kitniyot or for after Passover) Note you can use double the almond flour instead of the coconut flour)