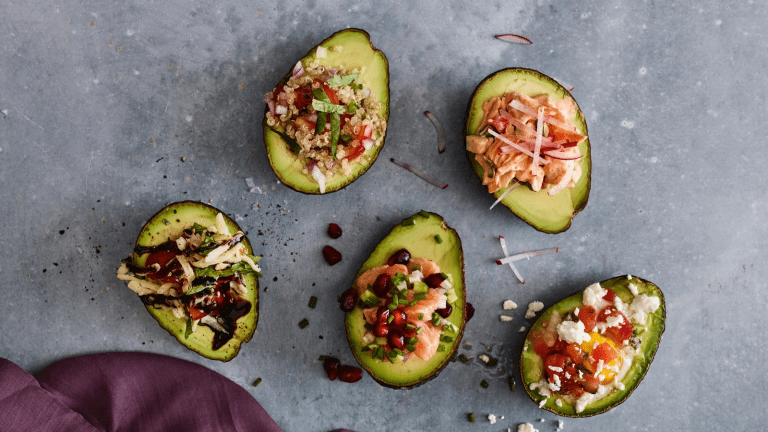 Stuffed Avocados
On the holiday of Sukkot it is traditional to serve stuffed foods.  Usually in the form of stuffed cabbages, stuffed squash and/or peppers.  This year we are changing it up by stuffing avocados.  
You can take any of your favorite salads and stuff them in an avocado for a unique and elegant presentation that also tastes incredible.  The endless filling options that can complement the rich and creamy avocado can inspire anyone.  
Each of the following fillings are great side dishes/salads on their own. Instead of spooning them into an avocado, you can simply add cubed avocado to each recipe and serve as an appetizer or side.