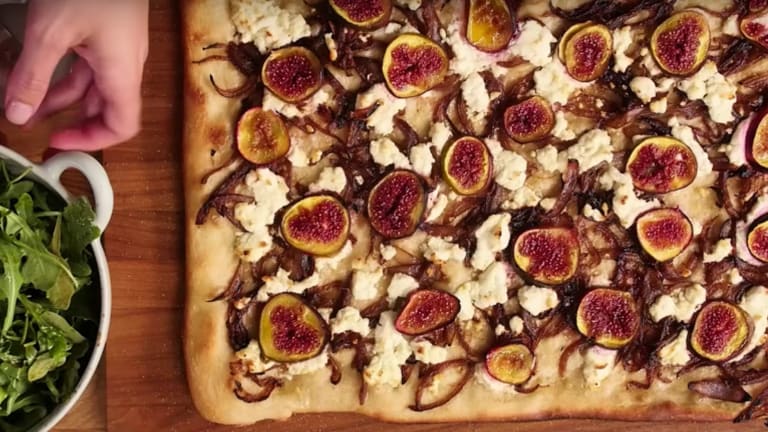 Fabulous Figs and 15 Recipes
Figs are one of the earliest cultivated plants with fossils found dating back to Neolithic times. Cultivation of figs predates barley, wheat and legumes. High in calcium, flavonoids and fiber, figs are not only super good for you but are also versatile and can be eaten fresh or dried.
Figs are grown throughout the Mediterranean, Mexico, South America and South Africa with Turkey leading the world's fig production.
Mentioned in the story of Adam and Eve and used by Theodore Herzl in his depiction of the Jewish homeland, figs have a long and important cultural status. They remain a culinary puzzle to many people. Most fig lovers eat figs fresh out of hand but do not know how to cook with them. Figs are not only delicious in dessert recipes but also in savory applications.
I am a latent fig lover though. I never appreciated them as a child and did not know how to work with or even eat them until about 20 years ago. Now, I cannot get enough of them. I even have a small hardy fig tree in my garden that is bravely producing the most gorgeous purple and green little figs during one of the weirdest weather summers in Chicago. I use dried figs, often, in my tagines, long braised dishes and in my holiday challot. Dried figs are a staple in my kitchen. But fresh figs are truly special and fun to work with.
They add a delicate sweetness and a complex textural element with their smooth skin, chewy flesh and crunchy seeds recipes. With their round shape, fresh figs range in color from deep rich purple to bright green and will be available in markets from Mid-June through October.
With fresh figs just appearing in the markets, here are some new recipes to add to your summer menus:
BALSAMIC FIG VINEGAR AND BALSAMIC FIGS
This is two recipes in one--tangy, flavored vinegar and tender figs. Both punch up the flavor in salads or side dishes.
Nothing goes to waste in this recipe, not even the lemon seeds. We extract all the pectin from the lemon to thicken this chunky marmalade that's pairs well with goat cheese.
FIG, CARAMELIZED ONION, AND GOAT CHEESE PIZZA
Rye flour is the secret to this pizza's chewy, flavorful crust. Try topping it with fig balsamic vinegar for a double figgy pie.
FIG CARROT AND SPINACH SALAD WITH GRILLED CHICKEN
FIGS STUFFED WITH GOAT CHEESE AND HONEY
FIG AND BLUE CHEESE SALAD WITH BALSAMIC
STRAWBERRY FIG AND PISTACHIO TART
SWEET FIGS AND RICOTTA CROSTINI
Want even more figs? Get our Shabbat menu featuring figs.