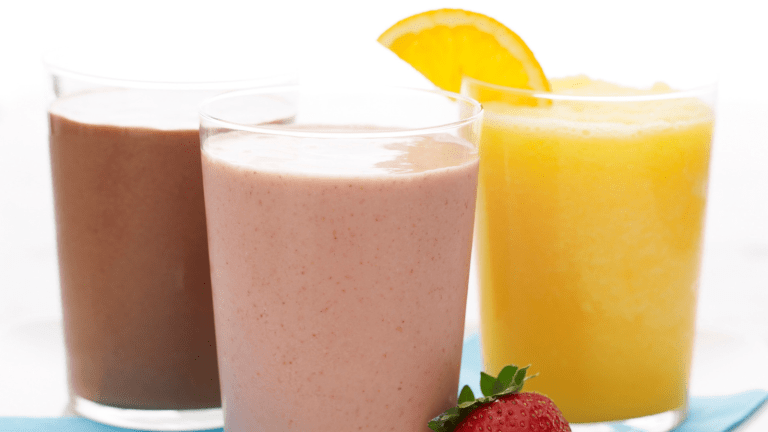 Healthy Summer Smoothie Recipes
When my son stopped eating fruit, I caught an awful case of mom-guilt. Where had I gone wrong? Fruit had always been a lunchbox staple and a go-to afternoon snack. But suddenly I was competing with Three Musketeers and Kit Kat. A few days later, I passed by a juice bar and it hit me like an apple. I needed to be smooth, rather than smart.  So I started freezing my fruit and blending smoothies for my family and I have never looked back. 
Smoothies are a great way to get lots of nutrients into an easy to drink, refreshing, grab and go cup.  Whether you are looking for breakfast on the go, a boost for your workout or fighting a cold, smoothies are the answer.  Plus it's summer, so dust off that blender and whip up some cool, healthy, icy drinks. 
They takes 3 minutes to prepare and less to clean up. The flavor combinations are as wild as your imagination, so let's drink to your health!
The trick to a good smoothie, is frozen fruit, it's the key to having a cold, icy smoothie with lots of fruit flavor.  You can buy the fruit already for the freezer, but any time you have fruit going bad, cut it up and freeze it for your next smoothie and don't let these or any smoothie recipes hold you back, as long as you follow these rules. 
Keep it healthy by limiting added sugar.  Bananas are incredibly sweet and so are dates, use them instead of sugar.  Focus on the ingredient with the most dominant flavor, make sure everything else added goes with that flavor. Use milk or any kind of non-dairy milk for the liquid.  Start with a little liquid and know you can add more, it's harder to thicken the smoothie later, but easy to add more.  
I created a few healthy smoothies a while back, each with their own purpose.  There's Peanut Banana and Chocolate for some Protein Power, great for pre or post workout.  Green Tea, Basil and Strawberry  is your Wake Up Call, light and refreshing with just a hint of caffeine. And the Ginger Citrus Blast -- Immune Booster, because you can still get sick in the Summer.  
Get more healthy ideas and Dietitian approved recipes when you sign up for our Fresh Families healthy meal plan. 
11 Healthy Summer Smoothie Recipes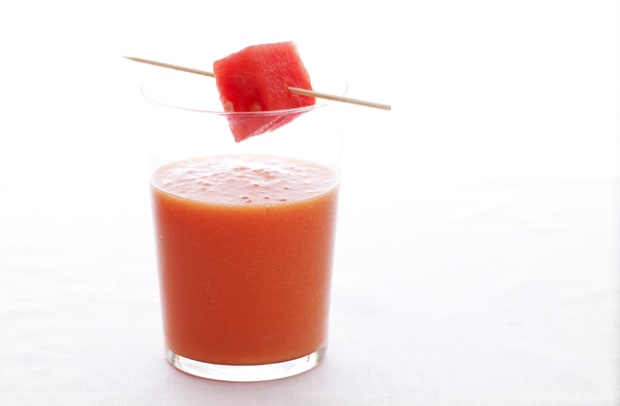 What is your favorite Smoothie?