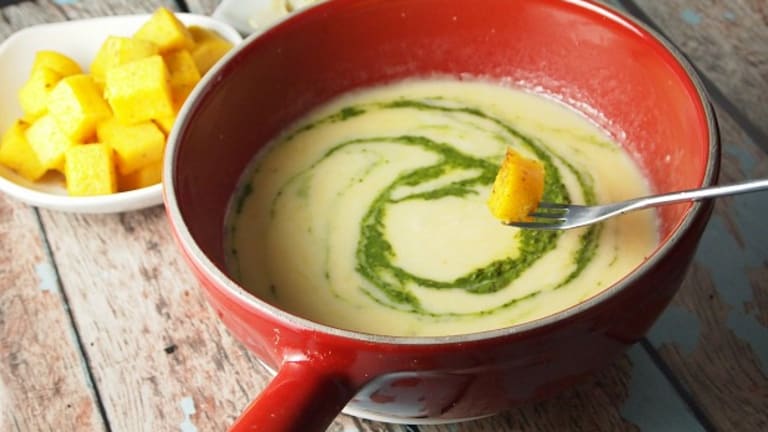 4 Dairy Shavuot Menus
Have you started planning for Shavuot yet? 
Here we have 4 complete dairy menus for you to choose for Shavuot.  If you are one of those people who have the custom to eat meat even on Shavuot, check out our Meat Lover's Shavuot Menu.  For the rest of you enjoy these creative dairy menu ideas nice enough for the holiday no matter how many people you will be serving. 
Menu 1
It is tradition to stay up all night learning on the first night of Shavuot so we really need energy and maybe some caffeine from this meal. I have loaded it up with green tea to begin and end the meal as well as lots of healthy protein to keep you going.  Don't worry though if you are not staying up, there is not really enough caffeine in these foods to keep you from falling asleep, sip some Iced Green Tea with Mint for the real caffeine effect.
This menu is Asian inspired but super simple and not too heavy.  
Kale, Beet and Seaweed Salad with Chinese Green Tea Dressing
Spicy Salmon over Sesame Noodles
Menu 2
For those that stayed awake all night, you probably slept all morning and are just getting up in time for lunch or maybe Brunch is in order.  Start off with something warm and filling I love the combo of eggs in a hole and tomato soup and move on to light and sweet.
Tomato Soup with Eggs In a Hole
Farro Dried Fruit Garbanzo Salad
Menu 3
Another option for a really non-traditional yom tov dinner is fondue!  You can transfer a flame to a sterno or a tea light and just let it burn out.  
Pesto Fondue with Polenta Cubes and lots of veggies make this a meal, but you can also serve a more classic fondue with veggies and bread and keep it as your appetizer.  Serve a Mushroom Salad with dairy-free Eggplant Stacks (we don't need more cheese with this meal) as your main and unless you are up for a chocolate fondue try a Caramel Chomeur, which is a French pudding.
Menu 4
For another dairy menu idea, let's stick with tradition.  Blintzes and cheesecake all the way. Start with savory blintzes and end with sweet cheesecake. 
Roasted Tomato and Cheese Tart with Spring Salad
Get more ideas for menus and recipes for Shavuot in our full guide, with recipes for all kinds of nachos, blintzes or crepes, brunch menu ideas, Italian menus, Romanian recipes and cheese plates and consider a few more menus: