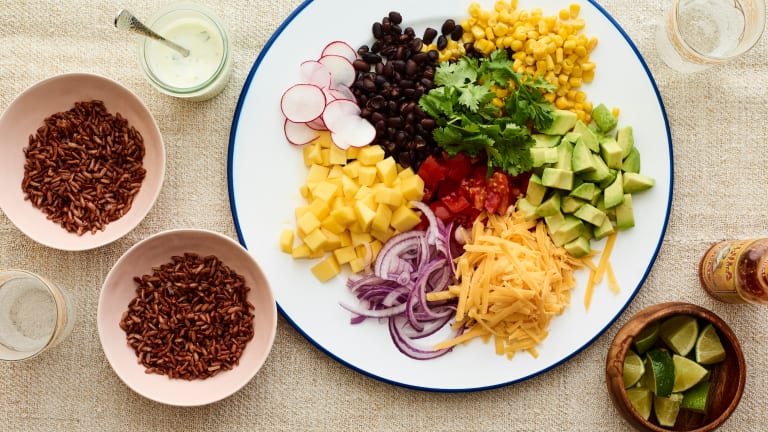 Super Bowl No Meat Recipes
It's confession time.  I hate sports.  You would never believe that I grew up in a house where Sundays meant my dad and brother were jumping and screaming in front of the TV rooting for the Miami Dolphins.  My dad can't understand where I came from and how I could have absolutely no interest in watching any sporting event.  I'd rather watch paint dry.
Well, the joke is on me. My husband enjoys watching football and baseball, but generally lets me run the show.  But now I'm outnumbered.  Help!
My two oldest children are 15 and 17 and they run the show now. Sundays are all football, luckily now we live in Israel it's only in the evenings and there is no Monday Night Football or Thursday Night Football in our time zone.  But we all still like to celebrate the Super Bowl, even if we can't watch it live.  
For me, I look forward to the big game because it means I get my Sunday nights back until September.  But I also still love the food!  
For years we hosted our own Super Bowl party just so I would have a good excuse to be in the kitchen instead of the couch.  Now, our party is just the five of us, and it's a pregame the night before, but I still like to get creative for the big game and with 2 of my kids going vegetarian it's only fair to keep our party fare meat free. 
I developed these meat free tacos just for them.  Everyone serves guacamole for the Super Bowl, 8 million pounds get consumed that day.  Let's enjoy our guacamole with these scrumptious tacos.  You can serve these with or without cheese, they are perfect for any vegans you might have over and you can still chomp on your chicken wings and chow down on your chili.
Browse here for more meat free super bowl recipes